Our new Therapy and Wellbeing Centre launched in June and offers services to help palliative patients live a better quality of life.
Services include complementary therapy, physiotherapy, occupational therapy, lymphoedema care, counselling, spiritual care, family support and more.
The reopening of the centre comes after the facility was closed for three years, first due to Covid and then while extensive renovations were carried out.
The whole building has been transformed, creating new clinical rooms, social space and stunning gardens where patients can receive high quality, personalised care.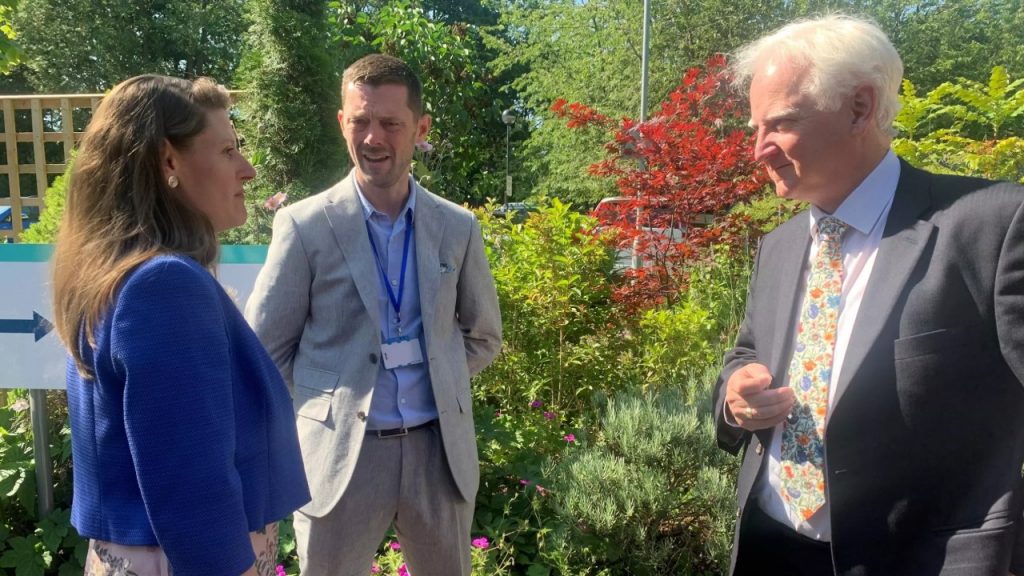 Touring our therapy and wellbeing facilities
Theo met with Chief Executive, Richard Soulsby, and Director of Care, David Fletcher, to tour the facilities and enjoy an informal chat.
While there she also spoke with Mel Cotterill, Lymphoedema Nurse Specialist, as well as patients Alison Buckley and Wendy Bateson who shared their experiences of the hospice.
Wendy, who has secondary breast cancer, explained: "I have had so much support from the hospice. When I was diagnosed I had to process what was going on and I saw Dr Davenport who sorted out a plan for managing my pain.
"I also started counselling with Kim which was absolutely brilliant. I was able to put my affairs in order so I can have time to make memories and move forward.
"It's now about living with cancer."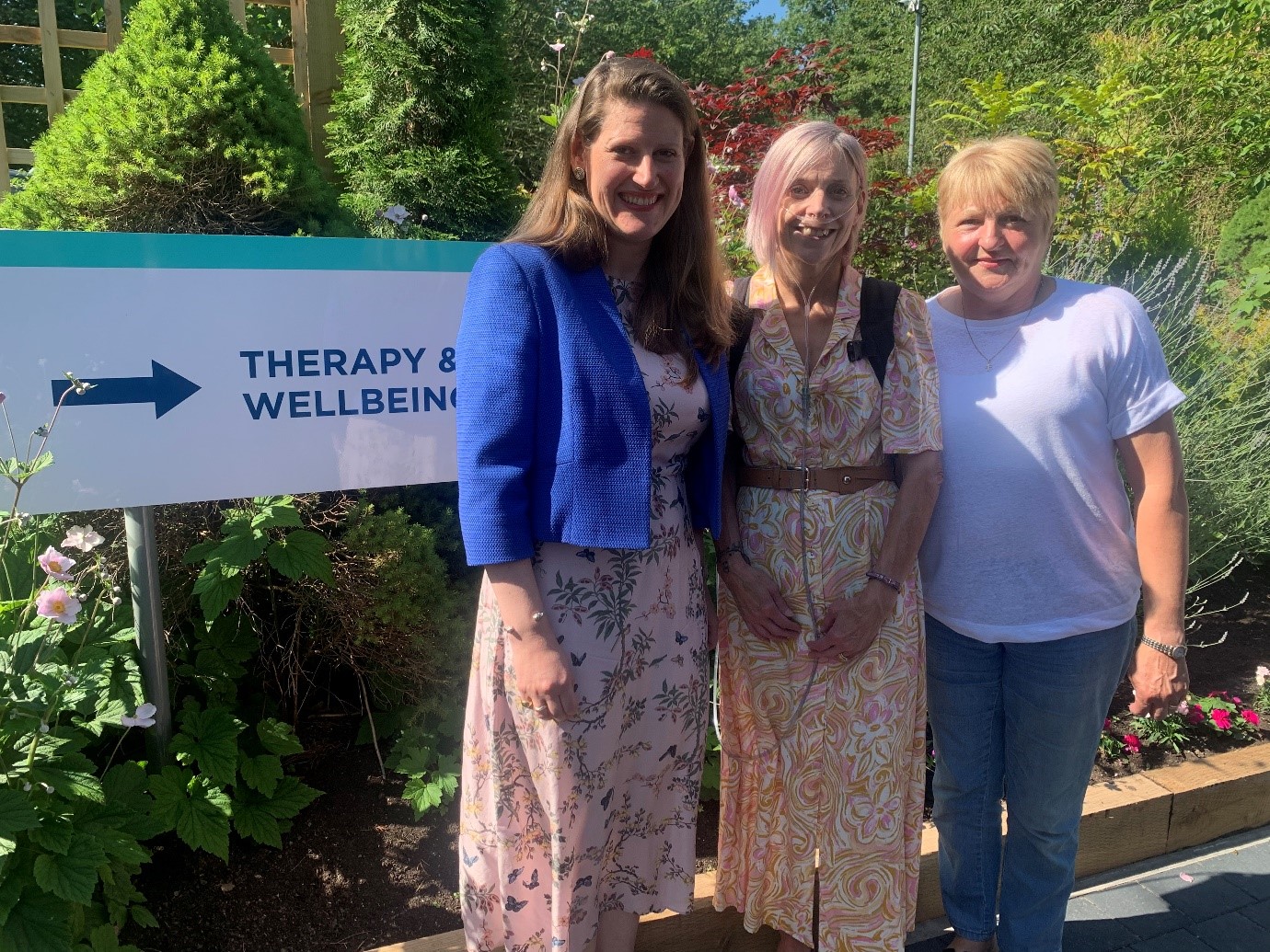 Theo shared her thoughts on our palliative care offerings
Speaking about her visit, Theo said: "I'm absolutely delighted to be here today again for another tour at Katharine House Hospice and it's fantastic to see the new Therapy and Wellbeing Centre.
"It's more like the spa wing of an exclusive hotel and doesn't feel like being in a hospital environment
"What a wonderful environment for residents in Stafford to have right on our doorstep here in town.
"It was fantastic to meet some of the staff who work here and see what a wonderful service they offer to local residents.
"And I was particularly struck to meet some of your in-house patients and hear about some the support and services that you are providing.
"Particularly helping their families with extra counselling for their children and their partners and it's just really fantastic to see such a positive environment.
"I think people really think of a hospice as a place you go to at the end of life but I think the message I really heard today is about living with incurable illnesses and how this is a great support service for you to go back home and try to have a normal life as possible and I'm delighted to support Katharine House Hospice today."