For more than 20 years, people in our community have dedicated lights on our tree to those that they hold dear.
We will continue to cherish memories of loved ones and celebrate their lives.
Dedicate a light in memory of your loved one
We know how difficult this time of year can be without the ones we cherish most. Our grief doesn't diminish but we can grow around it to remember our loved ones, and the time we spent with them, with fondness.
We invite you to dedicate a light to your loved one this Christmas.
How to make a Light Up a Life dedication
You can dedicate a light via our virtual tree🎄 where you can make a donation, add your loved one's name, a message and an image (optional) that you can share with friends and family.
When you donate online, you will receive:
a light on our virtual tree
a commemorative card with your loved one's name
your loved one's entry in to the Book of Lights 2023
an invitation to the 2023 Light Up a Life ceremony to see your loved one's light on our real Christmas tree.
To ensure you receive your commemorative card, please make sure to provide your postal address and the name(s) of your loved one(s).
Light Up a Life service
You will also receive an invitation to our Light Up a Life service to view the lights being dedicated and switched on.
The service will take place on the 10 December 2023 at 5 pm at the hospice on Weston Road.
Book of Lights
The Book of Lights 2023 will contain the names of those who have had a light dedicated to their memory by friends and loved ones.
If you make your dedication by 1 December 2023, you can view the name of your loved one(s) in the Book of Lights at the Light Up a Life service.
The book will also be published online should you wish to download a copy. The deadline for online dedications to be included in the online book is 15 December 2023.
Your donation will help us continue providing vital care services to local people and their families who may be spending their last Christmas together. It costs £3.7 million each year to provide our care, and we really couldn't offer this without your support.
On behalf of everyone here at Katharine House Hospice, please accept our most sincere thanks for your continued help and support. We will continue to strive and help more people with life-limiting conditions to live as fully as possible, make the most of the time they have left, and support their loved ones.
With best wishes,
David Fletcher
Director of Care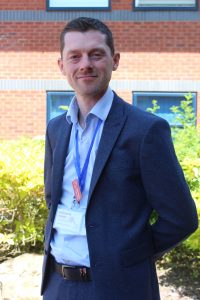 Sponsor
With thanks to KGL Estates Ltd., sponsors of Light Up a Life 2023.