Our Lymphoema service helps patients manage Lymphoedema that is related to their illness or its treatment. Lymphoedema is a swelling caused by the build up of lymphatic fluid in the tissues under the skin.
The lymphatic system is the body's waste disposal unit and helps it to resist infection. Lymphoedema is a chronic condition and may be related to cancer and its treatments. It may also be caused by overflow from a failure of the venous system or other organs.
The aim of the lymphoedema service is to help patients manage their swelling and minimise the impact on their daily lives. The service is nurse led and treatments are provided on an outpatient basis.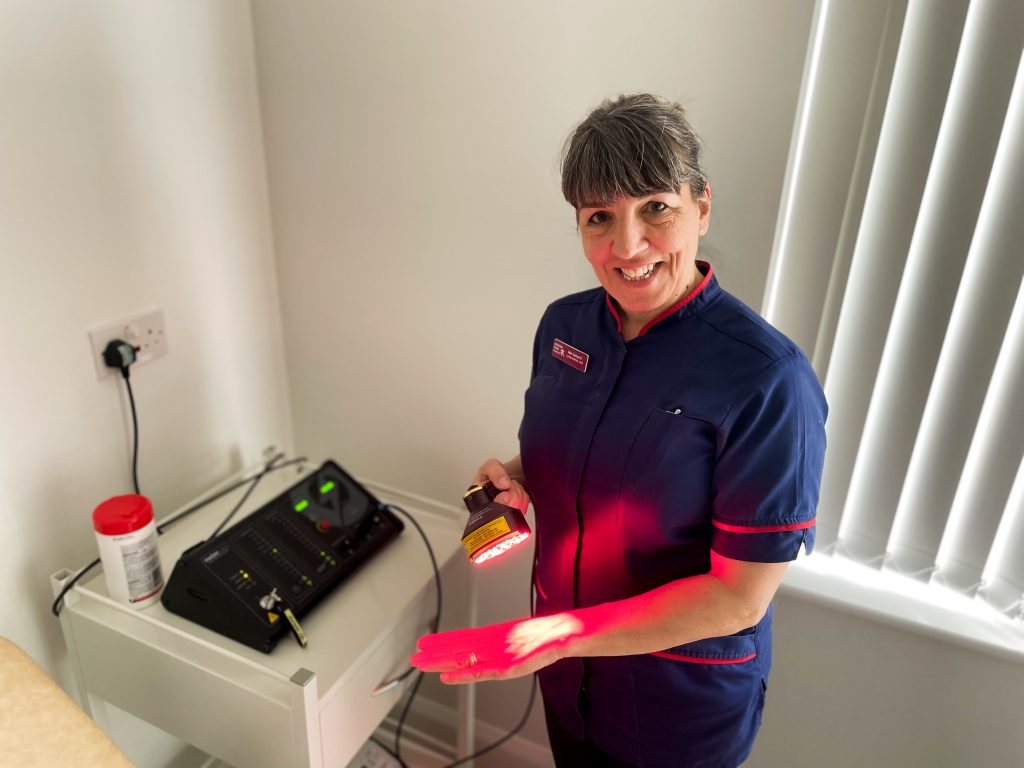 Following assessment the Lymphoedema service offers:
Information about the condition
An individualised treatment plan, which could encompass advice on skincare, healthy eating advice, an exercise programme, measurement and fitting of compression hosiery and decongestive treatment
A regular review of care
Liaison with other community services, particularly the GP and district nurses
If you have any questions about your condition or think you may have developed lymphoedema then please contact the Lymphoedema team at the hospice or ask for a referral from your GP.
We support patients whose chronic lymphoedema is related to cancer or other life limiting conditions. Referrals are accepted from any health or social care professional. Contact with your GP and community team will be made in order to ensure continuity of care.