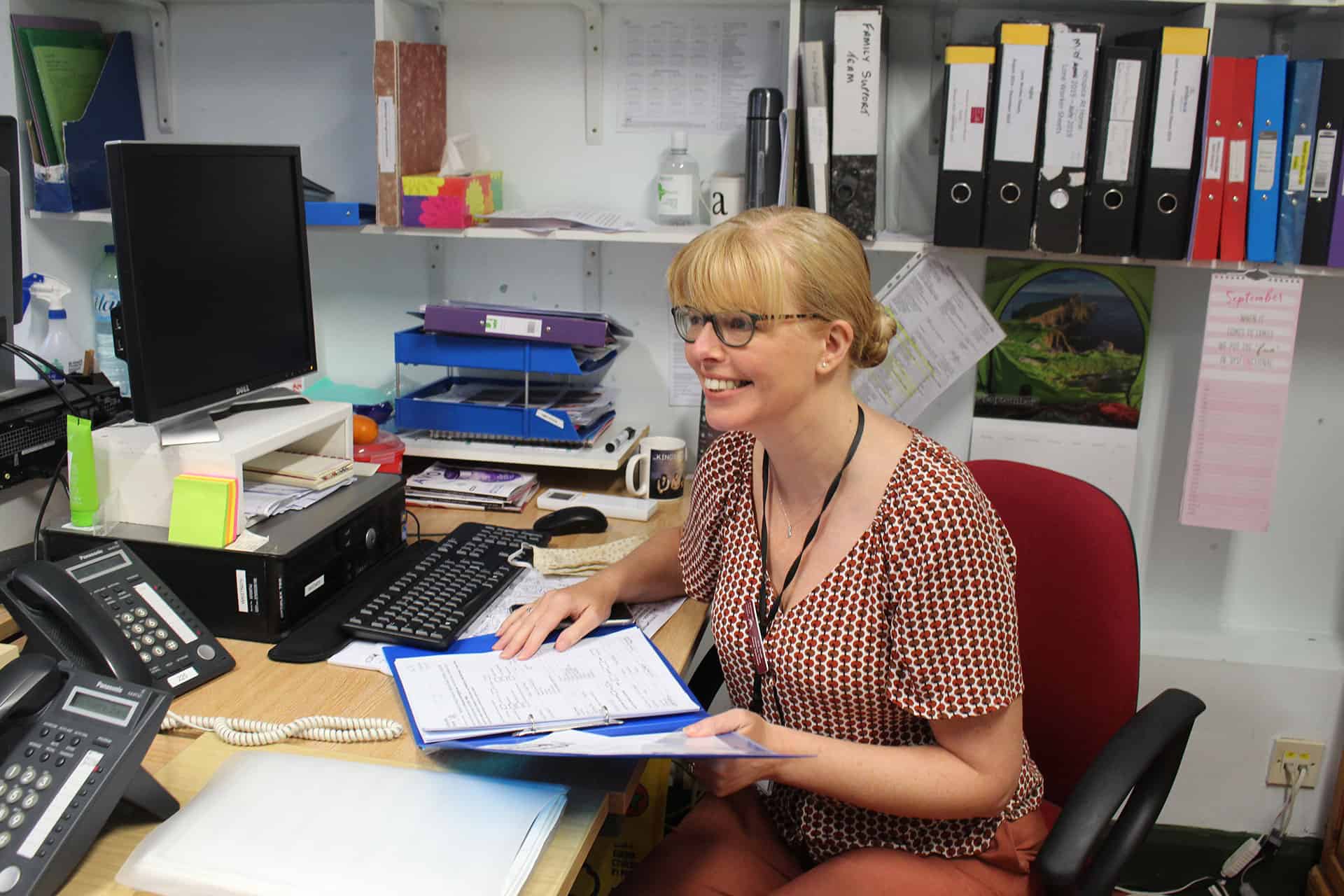 Make a Referral
All health and social care professionals are welcome to make referrals. Please download the patient referral form, complete and return to Katharine House Hospice by email khhospice.referrals@nhs.net
All new referrals will be reviewed and responded to within one working day of referral.
If you require the At Home Team, please call 07966 502551 Mon – Fri, 8am – 8pm. Weekends & Bank Holidays 8am – 5pm.
Additional information for referrers
Please ensure the referral form is completed as fully as possible to enable a prompt decision to be made.
If an ambulance ie required the referrer will be asked to arrange this.
A full list of the patients medication should be included with the referral.
Admission & discharge information from In-Patient Unit
Admission information for the In Patient Unit (IPU)
Our In Patient Unit offers 24 hour care in order to provide patients with:
Pain and Symptom Control
Emotional and psychological support
End of life care
A limited respite service is also available. However it is restricted to patients whose palliative care needs are of a level of complexity and intensity that mean they are unable to access respite care in any other care setting, for example a Nursing or Residential Home.
Admissions take place Monday to Friday.
Weekend admissions need to be by prior arrangement with the Medical Director or Ward Manager.
Patients need to arrive on the In Patient Unit by 10am. Unfortunately it is not currently possible for patients to be admitted after this time.
Where needed Referrers will be asked to arrange transport for the patient. Referrers are asked to be mindful of the time restrictions for admission when booking transport.
For further information contact: Medical Director or Ward Manager Tel. 01785 254645 or email referral