We would be delighted to collect your quality used furniture and other large items, including electricals, for free.
When sold in our shops, your second hand furniture generates funds needed to ensure people in our community receive first class care.
Your sofa could cover the cost of a day's care for a patient.
How to arrange your free furniture collection
Call your local store listed below OR, for Stafford and other areas, complete the form at the bottom of the page.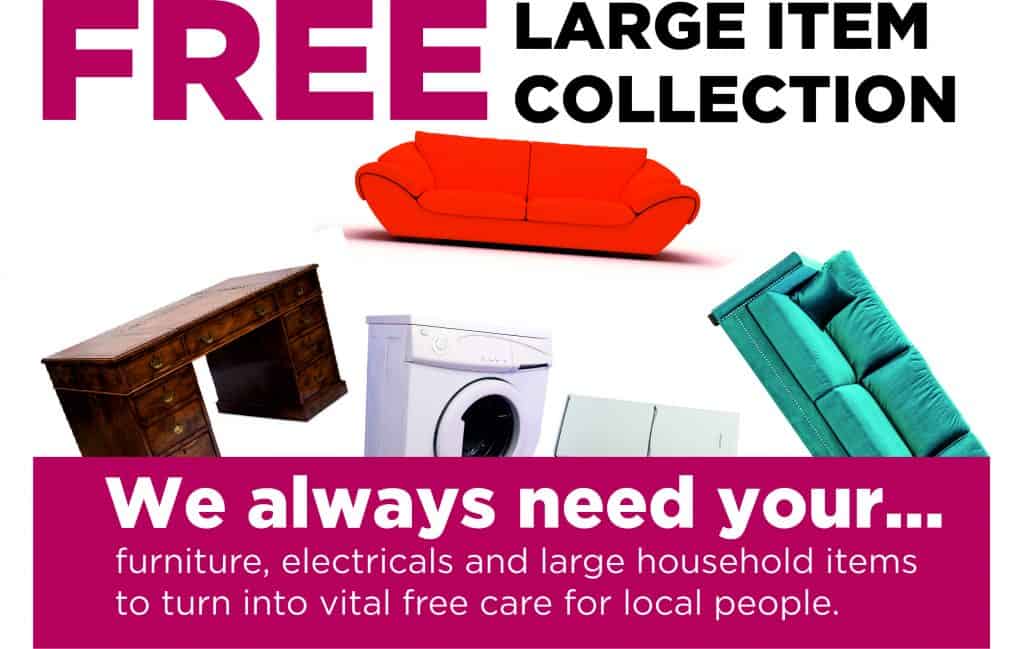 All other areas
Please enter your details below.