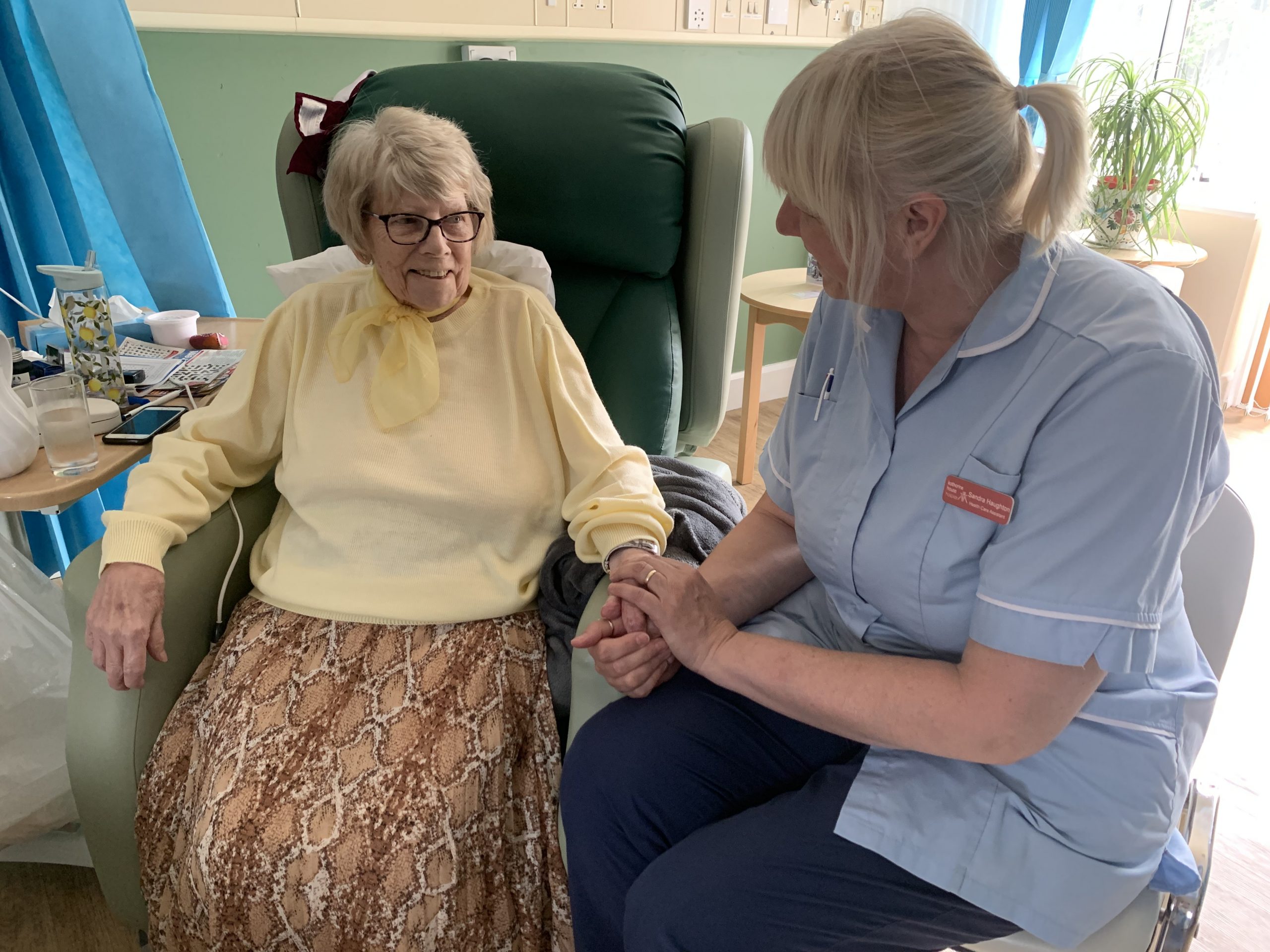 WE BELIEVE…
That Katharine House Hospice patients should:
Receive care in response to their needs, that is well planned and co-ordinated, based on their choices and wishes, and is compassionate, professional, caring, and responsive.
Know that we are focused on patient centred care planning.
Feel empowered to direct and shape their plan of care.
Be able to die in their preferred place, with well controlled physical symptoms and have their psychological and spiritual needs met.
Know that their families, friends and carers will be well informed and supported.
Be confident that we will use our resources efficiently to meet their needs and those of our community.
'You matter because you are you' – Dame Cicely Saunders
At Katharine House Hospice we aim to provide a sanctuary – time out from a busy world. Our environment is a welcoming, warm, comfortable and safe home from home – a place where hope is kept alive and laughter is often heard.
Our patients and those close to them can expect quality and choice in the services provided – they will have space for personal expression and help to achieve their desired goals.
Our specialist staff are educated to deliver individualised treatment and symptom control so as to maximise quality of life and optimise comfort. They can be trusted to apply their knowledge and skills in pursuit of excellence because our patients are special to us.
All staff, volunteers and friends of Katharine House Hospice believe in the human values of respect and compassion. We seek to empathise with all who access our services so that we can continue to meet the complex and changing needs of our patients and their loved ones.
Caldicott Guardian: Dr Stala Polyviou