Therapy and Wellbeing staff welcomed patients and families to our new centre in Stafford today after it was closed for three years.
Initially the building was closed because of the pandemic, then extensive renovations to the building and changes to the service were made.
The eagerly anticipated launch saw hundreds of people gather over two days for a behind-the-scenes tour of the revamped centre.
Mayor and Mayoress Andy and Judy Cooper, Councillor Jeremy Pert and Councillor Ann Edgeller, patients, family members, funders, staff, volunteers, trustees, healthcare providers and community organisations joined together to celebrate the opening.
An old building in much need of renovation has been transformed with new clinical rooms, social space and stunning gardens, with the centre offering high quality, personalised care.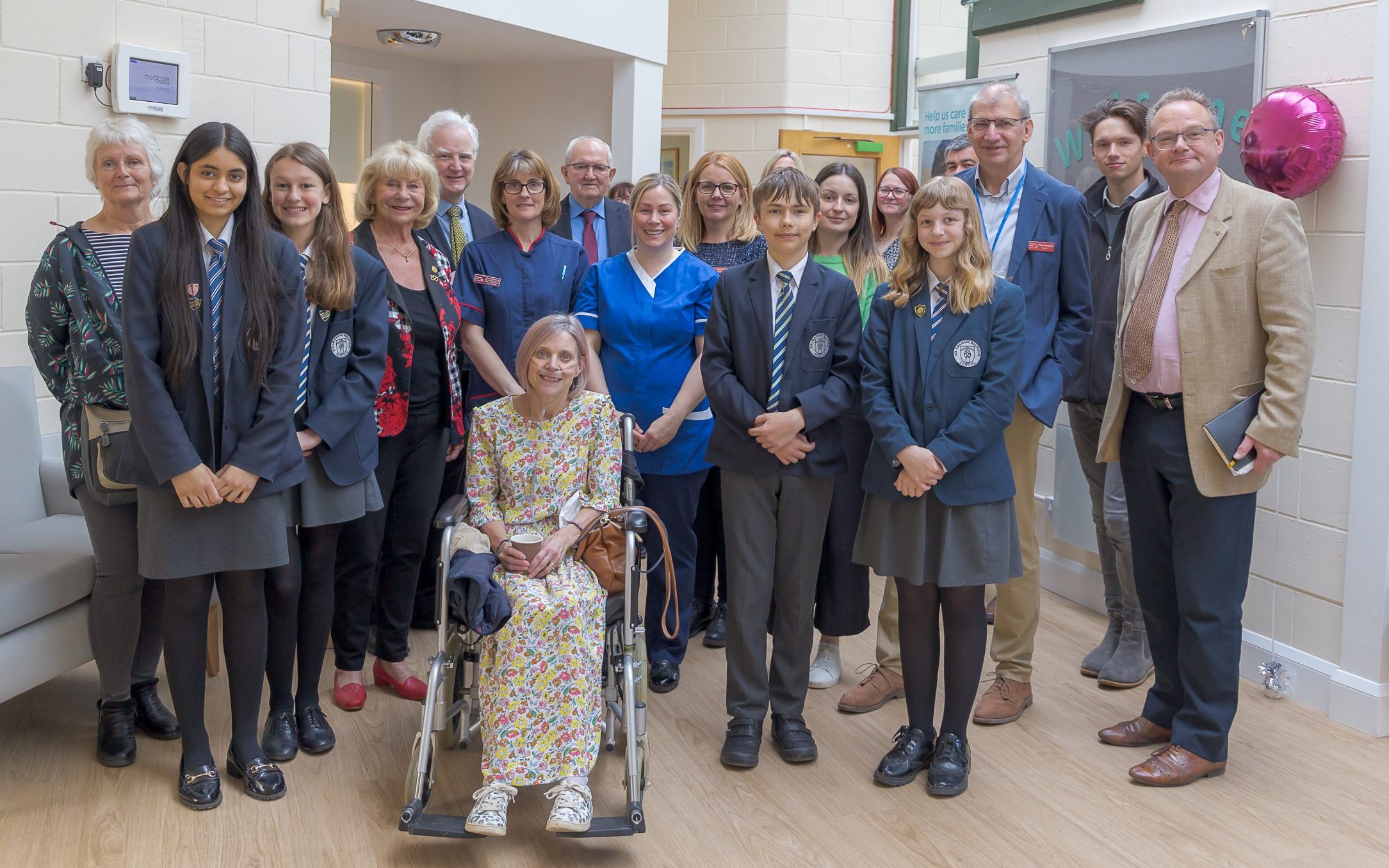 Thank you
Our CEO, Richard Soulsby, said: "Thank you to everyone. It has been a difficult time over the last few years with the pandemic and our teams responded with tremendous versatility to adapt the services we provided.
"Our inpatient and community care continued yet we had to close this unit down on 16 March 2020 and the service continued online.
"Today it feels like we are getting back on an even keel, exemplified by this building and new service being opened today to welcome back families from Mid Staffordshire who need our care."
Outpatient care lead, Cathy Browning, said: "After being closed for three years and running our service mostly online and on the phone, it was simply amazing to see the doors open and familiar faces again.
"And it was a real pleasure to see some of our most dedicated volunteers who have been helping us since the charity's inception in 1989 but haven't been able to support us since the centre closed three years ago.
"We want to be there for every local family when they need us and the team cannot wait to see our patients and provide the very best in palliative care for free, when families need it."
Director of care, David Fletcher, said: "We want to thank everyone for supporting our vision to provide better palliative care for the people of Stafford and the surrounding areas.
"Throughout the pandemic we continued to care for patients in their homes and on our ward, however it will be heartening to see our patients come back to our centre after it being closed for so long.
"It was fantastic to welcome the Mayor and his wife to the prelaunch as well as all our funders, hardworking volunteers, staff, trustees and all the organisations we work alongside in the community."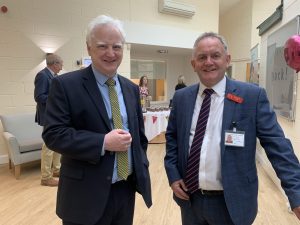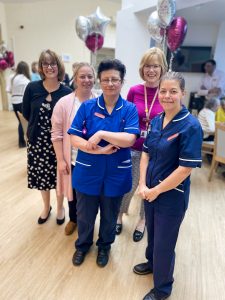 Developing our service
For almost 35 years we have provided expert, compassionate hospice care to families for free.
Yet when the pandemic hit, we were one of the first hospices to adopt an almost virtual support and care service with traditional day service and outpatient care being run online and on the phone.
This proved to provide a more flexible approach for patients and provided help to wider range of patients than ever before.
After extensive consultation with the community in 2021, we realised that there was a need for a more flexible service providing quick and easy access to specialist end of life care services.
We set about to adapt its support to suit the community better and be there for more families going through one of the most distressing times of life.
The more flexible service delivery model means people needing help can arrange support to suit them. Patients maintain their independence for longer, are more in control of managing their condition and can access care at better times to suit them.
A range of courses and clinics are available to help people manage their conditions and symptoms. And on hand to help are our team of doctors, palliative nurse specialists, nurses, healthcare assistants, clinical nurse specialists focusing on lymphoedema care, complementary therapists, physiotherapist and occupational therapists, counsellors, spiritual care leaders and family support workers.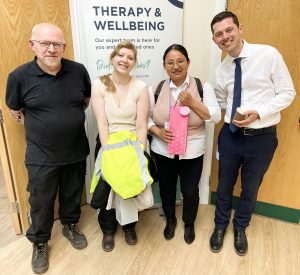 We want to help more families
Mr Fletcher added: "With tens of thousands of people with a palliative diagnosis in our region yet only a small percent receiving our care, we want to help more families who need our care.
"Between them, our team have hundreds of years' experience in palliative care. And our highly skilled team of palliative specialists support patients and their loved ones to live more independently and we can do this from day one of a palliative diagnosis.
"Our expert teams pride themselves on having the time to care and deliver this to an exceptional standard.
"What people might not know is that our counselling for patients and family members continues to be there for as long as people need it, and we can offer advice, even if people do not wish to receive treatment.
"Our expectations are that the renovated Therapy and Wellbeing centre will enable us to provide services to support many more people in our community."