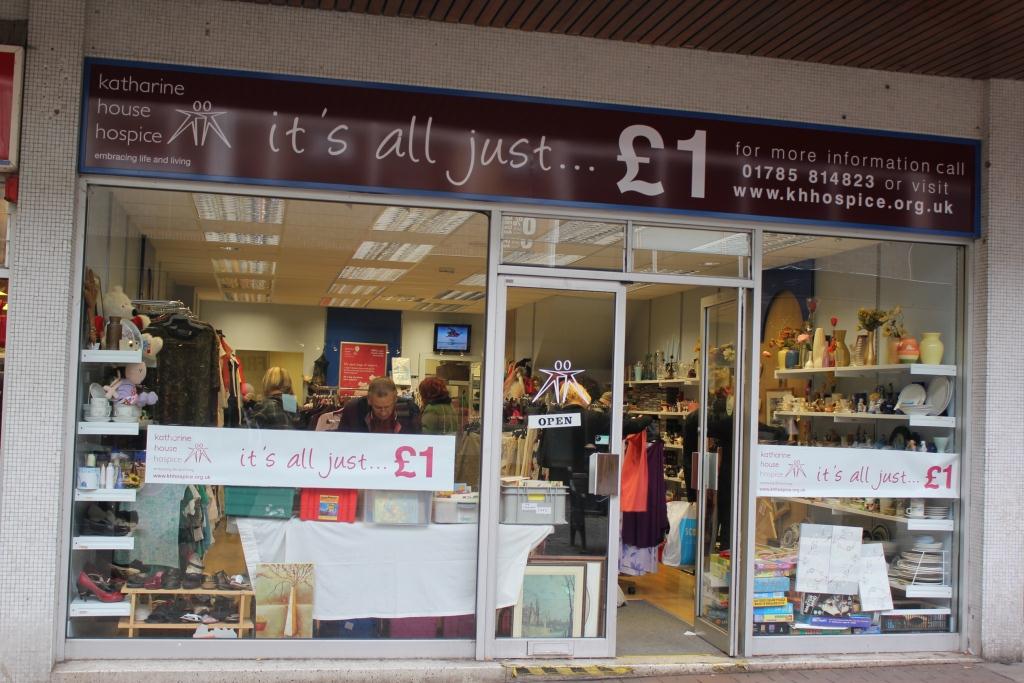 The Pound Shop
28 Princes Street,
Stafford.
Staffordshire.
ST16 2BT.
Opening Hours:
Monday to Saturday: 10am – 4pm
Closed Thursdays
Telephone: 01785 243506
Latest Update – 12 April – our shops are open, we expect to receive a large amount of donations on re-opening so please do check individual shops for more information on donations or call the shop beforehand.
Please also follow our safety guidance when visiting the store – you will be asked to wear a face covering and to follow our in-store guidance which includes using a sanitiser station on entry, following a one way system, maintaining social distancing and avoiding touching items unless intending to purchase.
A truly incredible place to get a bargain! Everything instore is just £1.
Situated a few doors up from Cash Convertors and roughly 50m from the Stafford indoor market, you can expect to find plenty of menswear, ladies wear, toys, entertainment, bric a brac and so much more.
No two days are the same in this fast paced shop. Search high and low and be amazed at what you can find.
Why not join our current Volunteer team to help out – various roles available – stockroom assistant; merchandising assistant; cashiers; and more! If you are interested please contact The Manager at the shop or phone 01785 243506 for an informal chat.