It was all hands-on deck sweeping the garden, sorting balloons, spreading confetti and more to get everything ready for a patient's big day and help make it special.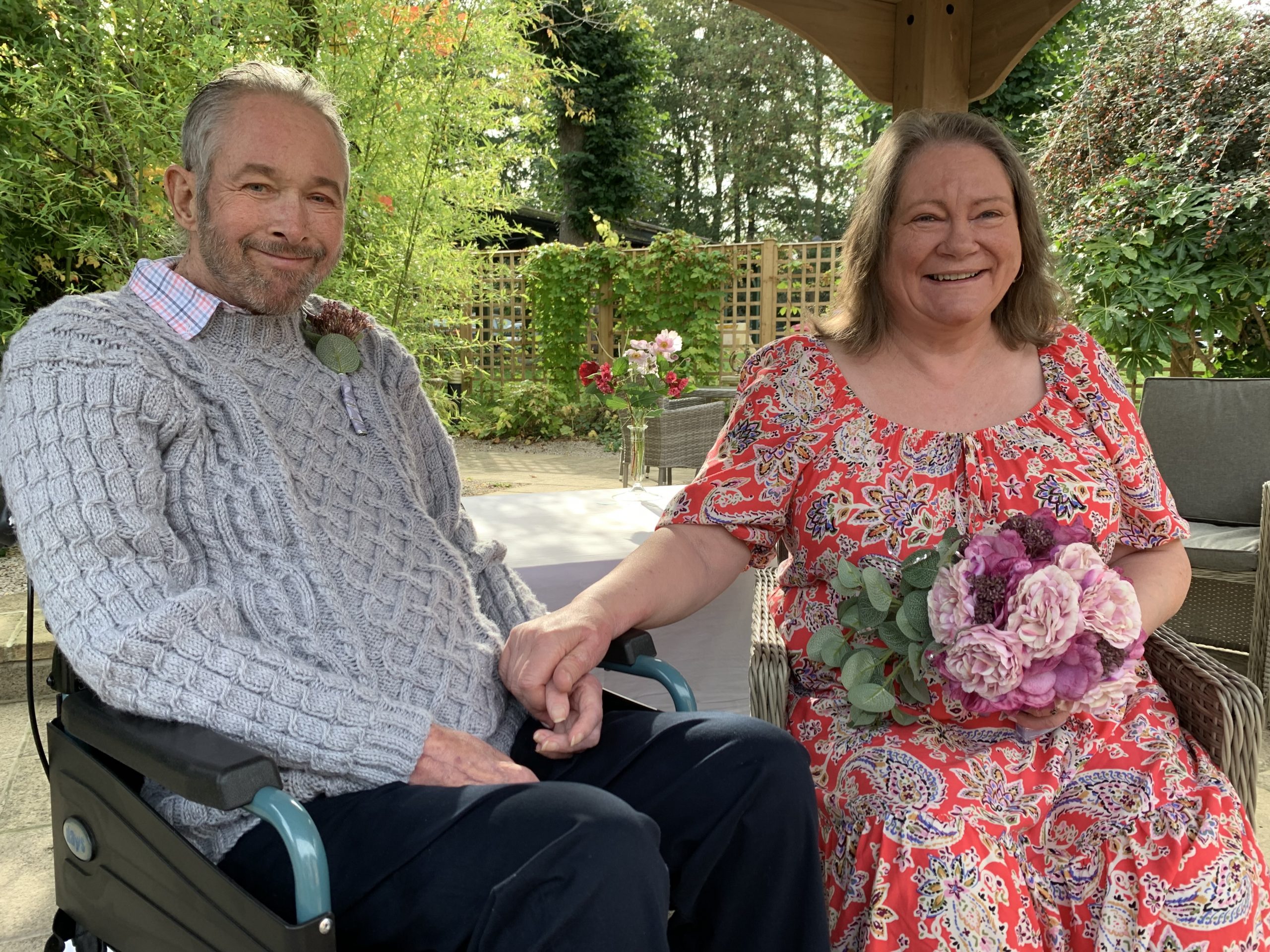 One of our patients, Philip, and his partner Yvonne were already set to get married when Philip became too ill to manage at home and was given a room at the hospice.
Despite a change of venue due to Philip being admitted to us just days before the wedding, the couple's big day went smoothly in our gardens on a sunny day.
Yvonne explained: "In August we just decided to get married, but I had to rush around and get it moved after Philip got a room at the hospice.
"I can't believe it, I called the registry office and told them what was going on just five days before. Thankfully it was all approved and was able to go ahead.
"It happened really quickly and Katharine House Hospice have been really good, it's so nice what they've done.
"They did all the arranging and made the setting beautiful, it's just amazing with all these extras – it's 10 times better than what we could have done, it's just been perfect.
"Katharine House Hospice made it a wonderful day, we couldn't wish for more."
Yvonne even knitted a jumper for Philip to wear on their wedding day.
She said: "It took me two months and was a labour of love. I went wrong so many times and had to undo it but made it in the end.
"Philip likes jumpers and is always cold, he wears lots of layers around the house. I always get him Christmas jumpers so thought I'd make him one instead."
Philip adds: "It's been absolutely brilliant at Katharine House Hospice and I can't fault anything, the staff are lovely."
Yvonne added: "It's taken the weight off my shoulders. I know Philip is well looked after to a high standard, that I couldn't have done myself.
"And it's nice to know we're both supported."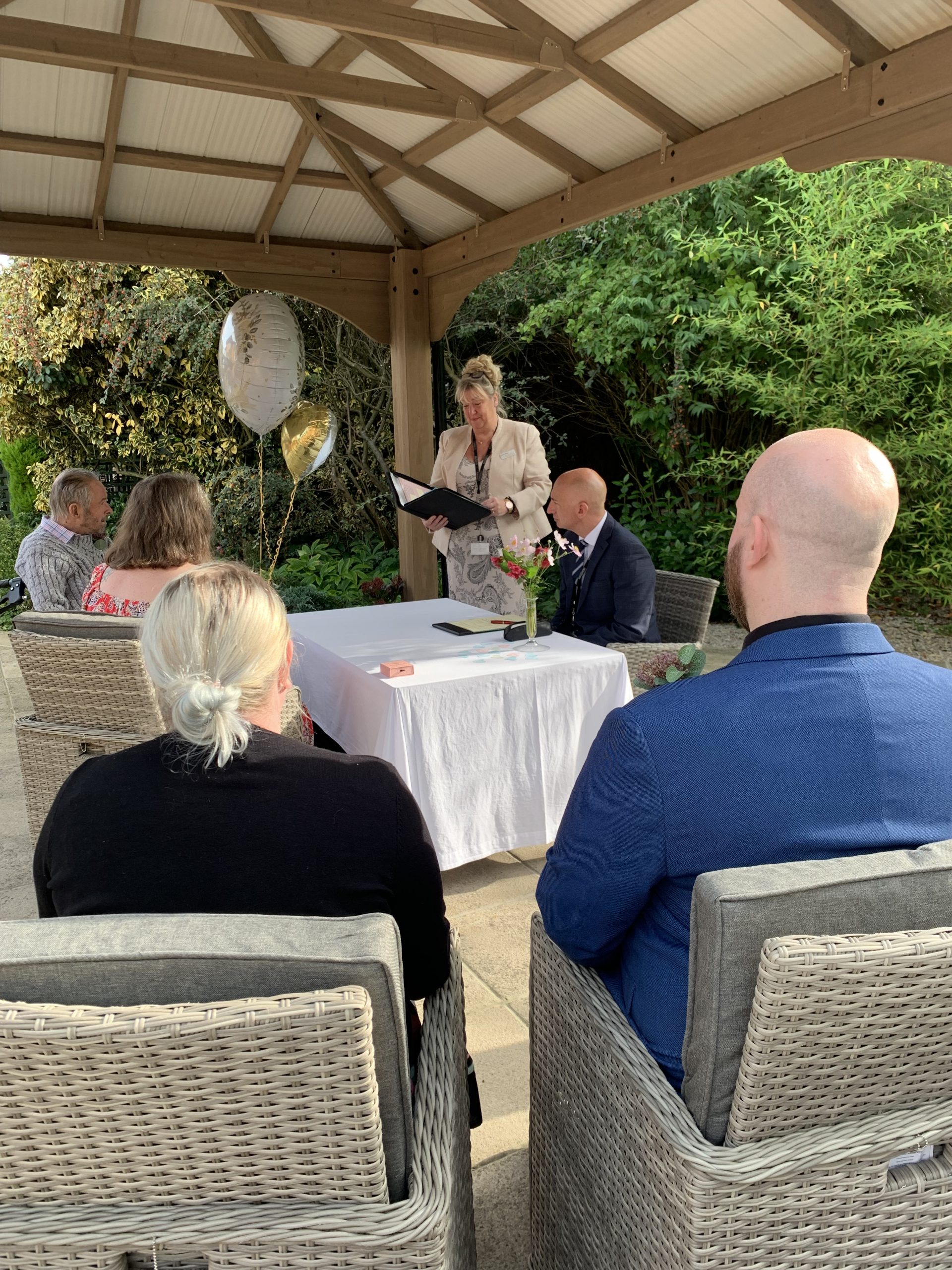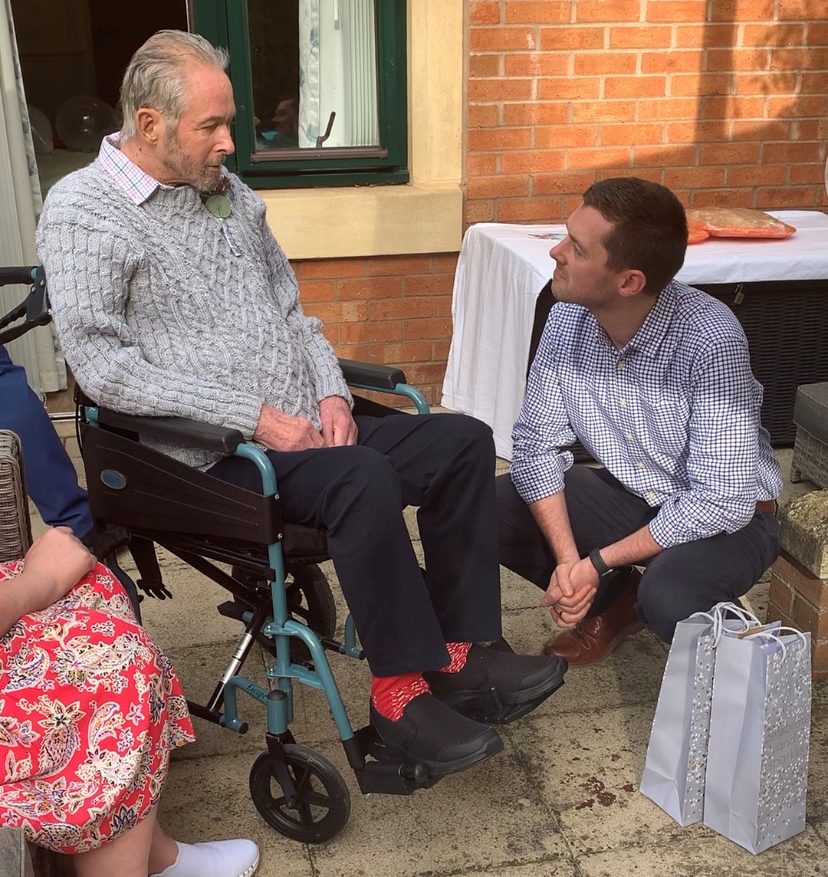 Congratulations to the happy couple
David Fletcher, Director of Care, said: "It was lovely to see another wedding at the hospice. Our staff are amazing at going above and beyond for our patients and this is just another example.
"I was happy to play a small part in preparing on the day and gifting them two bottles from all of us.
"We wish them all the very best."