Our Hospice Lead Nurse has completed a Master's Degree which helped guide her to her current role.
Carina studied for seven years at Keele University for the Advanced Clinical Practice qualification which she received mid-July.
During that time she delved into many topics, including clinical decision-making, clinical leadership and prescribing. When looking at clinical leadership, she reflected on how she works and leads staff and this acted as a decision maker in guiding her to her current role as Hospice Lead Nurse.
She was also identified as being gifted in prescribing and presented with a pharmacology book as an additional award.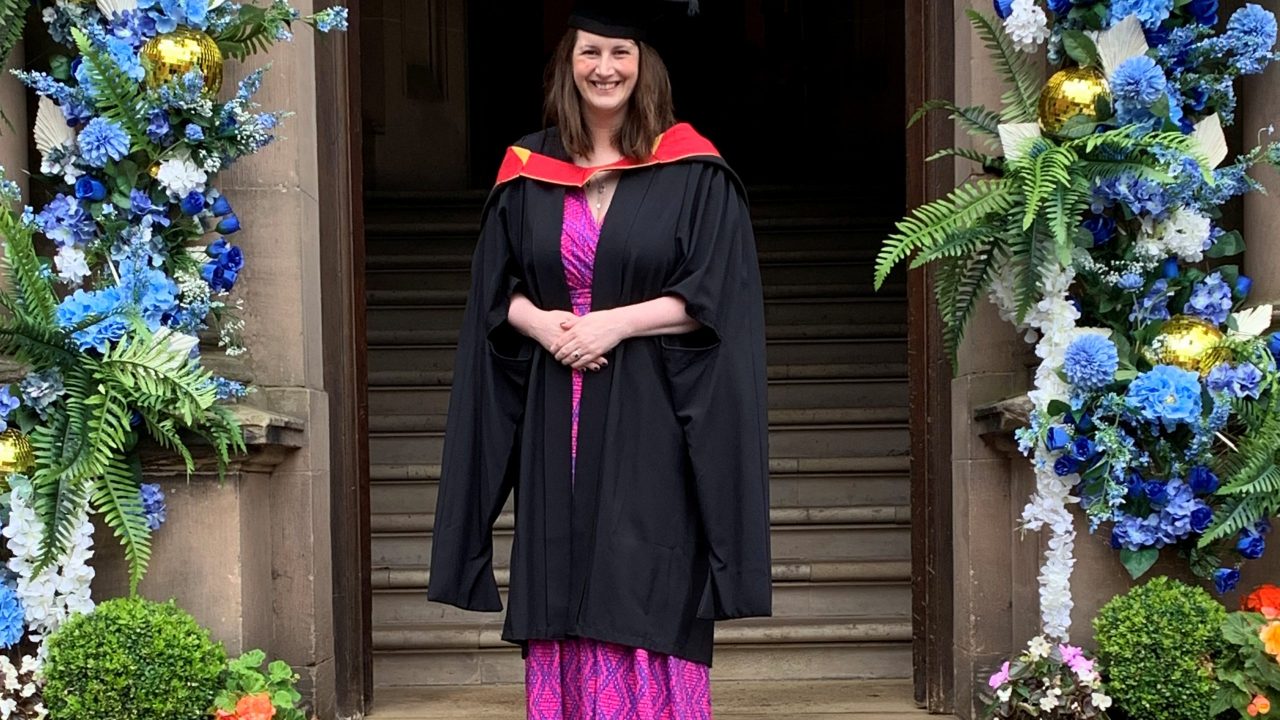 Why Carina chose a Master's
Speaking about her accomplishment, Carina said: "I wanted to enhance my skills to be able to assess and prescribe for palliative care patients, so when I looked into the courses the tutor said did you want to do a masters… so I said yes!
"I then started on the advanced professional practice masters. However, in 2019, I wanted a change in career and started to work at Katharine House Hospice as an advanced nurse practitioner, as I was still early in my masters I was able to move pathways to be able to work on the advanced clinical practice masters.
"Unfortunately, due to the pandemic there were larger gaps between courses. However, I was able to complete all the work in January 2023. I therefore graduated in July 2023, which has been remarkable to reflect back on the seven years of the course.
Looking back on her studies
"I was able to meet new people, build friendships and learn new things. The modules I enjoyed the most were clinical decision-making, clinical leadership and prescribing.
"Clinical decision-making opened me up to statistical decision making related to probability, discussing with patients their wishes, with the facts to make the right decision for them.
"Prescribing has been my greatest achievement and I was identified for all round student in my cohort.
"Clinical leadership helped me reflect on who I was, how I lead staff and was a decision maker in guiding me to my current role of Hospice Lead Nurse.
"I could not have done this course without the support and understanding of my friends, my old team for letting me start my masters and current colleagues at Katharine House for their understanding and support.
"Thank you."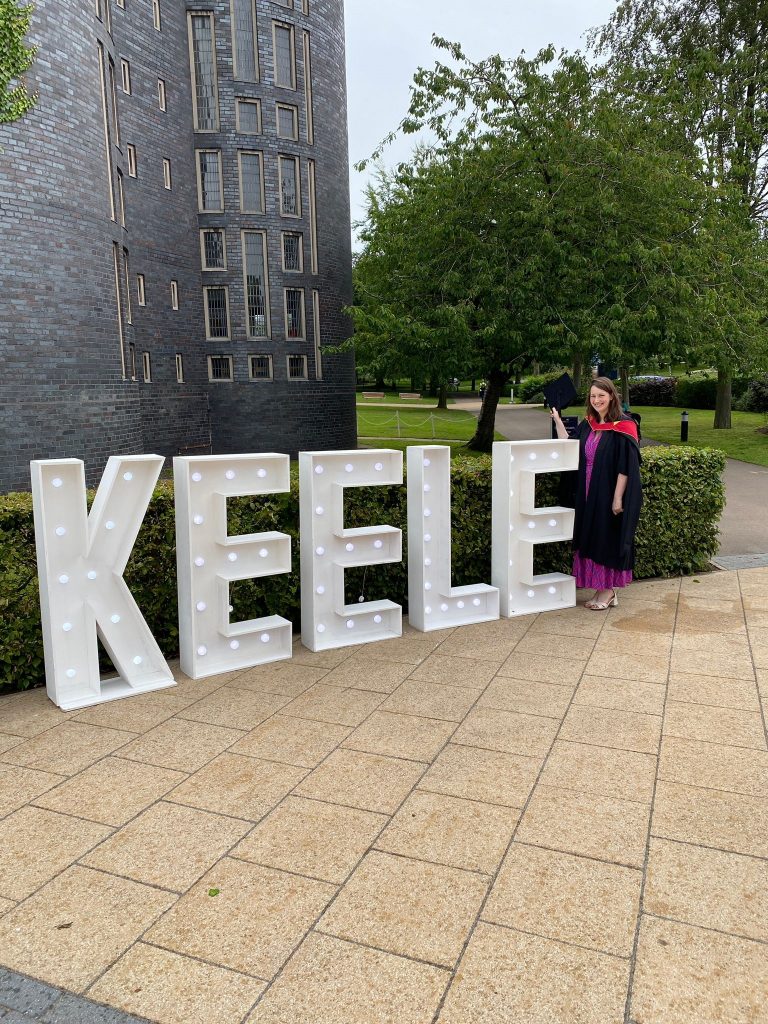 'Splendid achievement'
Our CEO, Dr Richard Soulsby, said: "Huge congratulations to our Hospice Lead Nurse, Carina, who received her Masters degree in Advanced Clinical Practice.
"Her work and professional practice have benefited greatly, and she is passing this on to others, and ultimately it is our patients and their families who benefit from Carina's extended knowledge.
"It is a huge commitment to undertake a Masters in your own time so many congratulations to Carina for this splendid achievement."