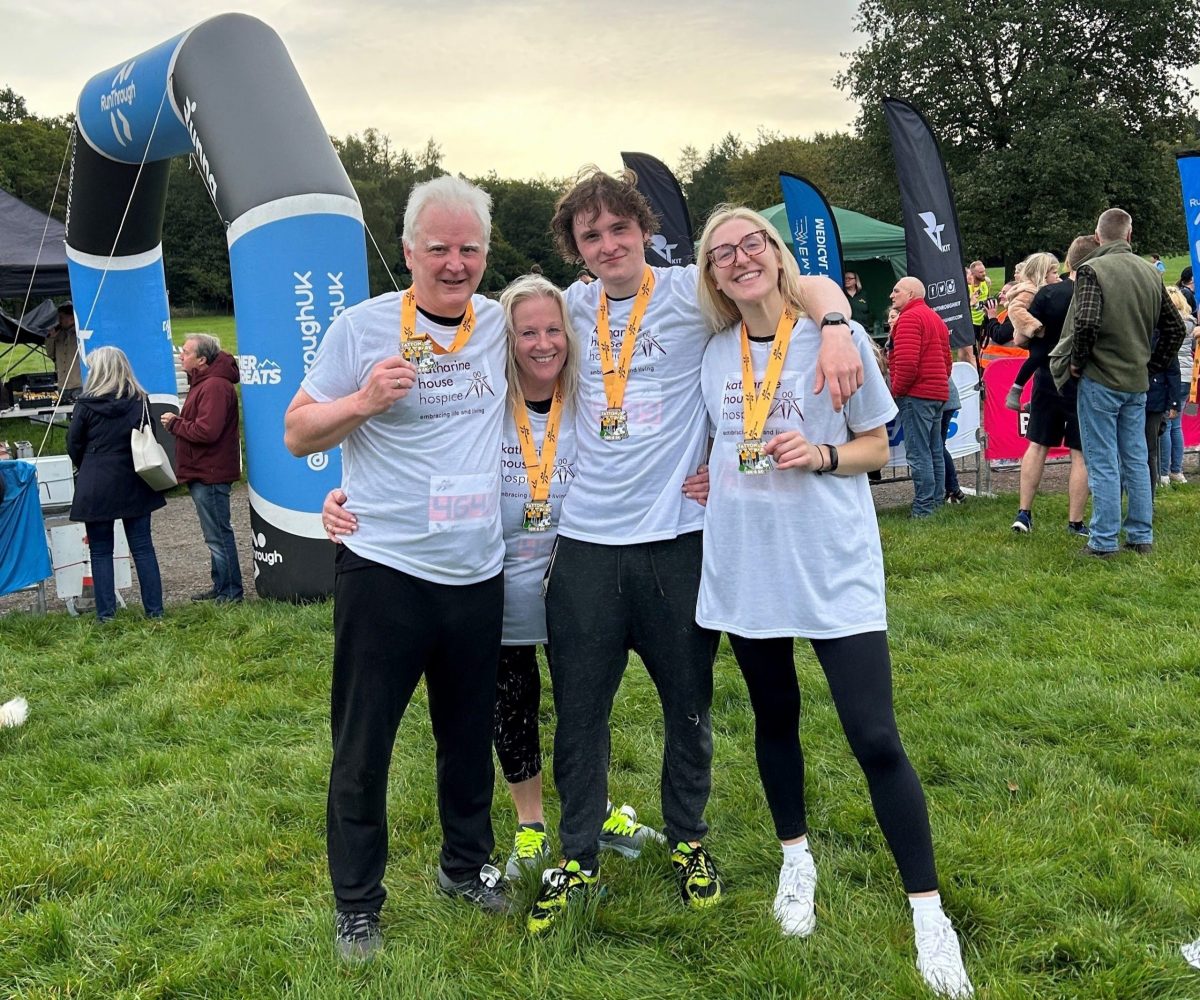 Our Chief Executive took on a 5k run with his family last week to help raise funds for the hospice.
Dr Richard Soulsby has worked at Katharine House Hospice for more than 20 years and saw the Tatton Park 5k as an opportunity to help the charity.
He said: "Katharine House is, for obvious reasons, my number one charity. I know from all the feedback we receive from patients and families that every day our care teams make a real difference to them at a really important time in their lives.
"I am always meeting amazing people who raise funds for us and thought I should show at least some of the personal commitment that they have shown to support our work."
Richard completed the 5k on Saturday, 30 September, with wife Alison, son Jack and his niece-in-law Georgi. Georgi's mother, Susan Osbourne, also helped by driving and supplying the group with food and drink.
An opportunity to raise something for the hospice
Richard had been training for the event for the last four months: "It was my first time doing a 5k and it was definitely more of a walk than a run but it was a really enjoyable event, less so the actual 5k. It was slightly disheartening to be overtaken in the last kilometer by a gentleman who had run the 10k and must have been at least 75!
"Tatton Park is a lovely place and I would like to do another 5k to see if I could improve my time."
So far, the group have raised more than £1,200 with more coming in. Richard said: "We're so pleased to have exceeded our fundraising target. It's just an opportunity to raise something for the hospice, so anything is welcomed.
"All funds raised, no matter how much is involved, are really important to enable us to keep delivering all of our services for free. What I know is that the money will be put to good use for the benefit of the people of mid-Staffordshire."
To donate to Richard's 5k, visit the group's JustGiving page: www.justgiving.com/page/thenorthsouthdivide