Stafford business ZEROplus tackled Snowdon for our charity.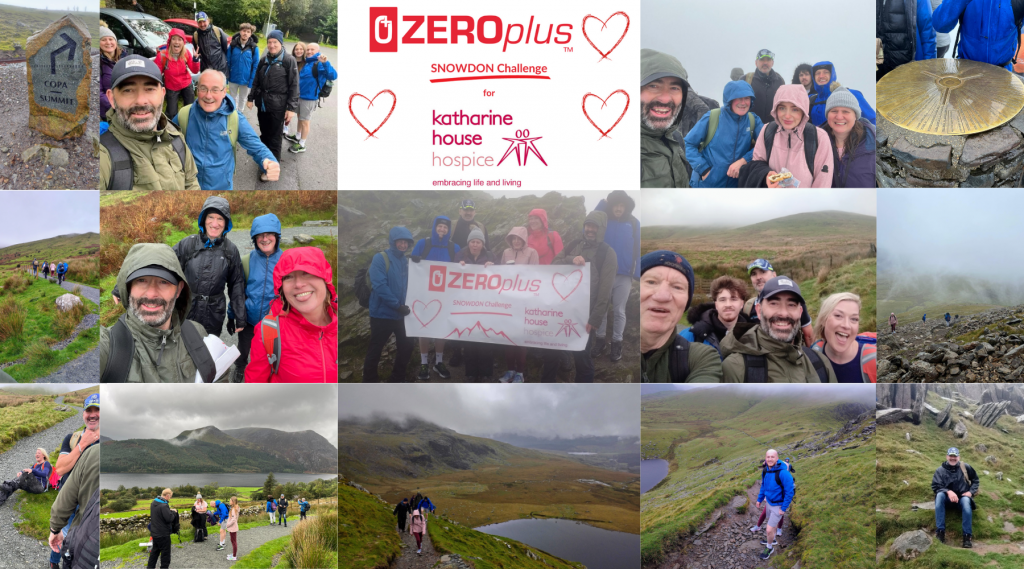 A team dug out their walking boots, filled their backpacks with energy bars and travelled to Wales to tackle the country's highest mountain to help fundraise for our hospice.
Setting off at 6 am, the team started their climb at 9 am. Enduring forty-mile-an-hour winds, driving rain and very cold conditions, they made it to the summit in around three hours.
Nicola Hewitt, Finance Director at ZEROplus, said: "When we reached the top, we spent quite a long time huddled up and thawing out in the café. Nobody was keen to leave the shelter of the café to begin the descent down the mountain."
But the team pushed on. And even though it was a long and soggy day, there were still plenty of giggles and smiles along the way.
Nicola continues: "It was certainly more of a challenge than I ever expected, especially given the weather conditions, but it was an amazing sense of achievement when we reached the top and actually really good fun.
"The whole group did amazingly well and we're so pleased to have raised almost £800 for Katharine House Hospice."
Bryan Hynes, Warehouse Operative at ZEROplus, added: "It was beautiful going up the mountain, and some of the scenery was amazing. But going down again was pure hell! The wind was nearly knocking us off our feet. Nevertheless, the day was great, and it was an amazing experience."
A huge well done and thank you to the ZEROplus climbing team, who are now discussing tackling Scafell Pike next year for our charity!
Does your workplace fancy taking on a challenge for us?