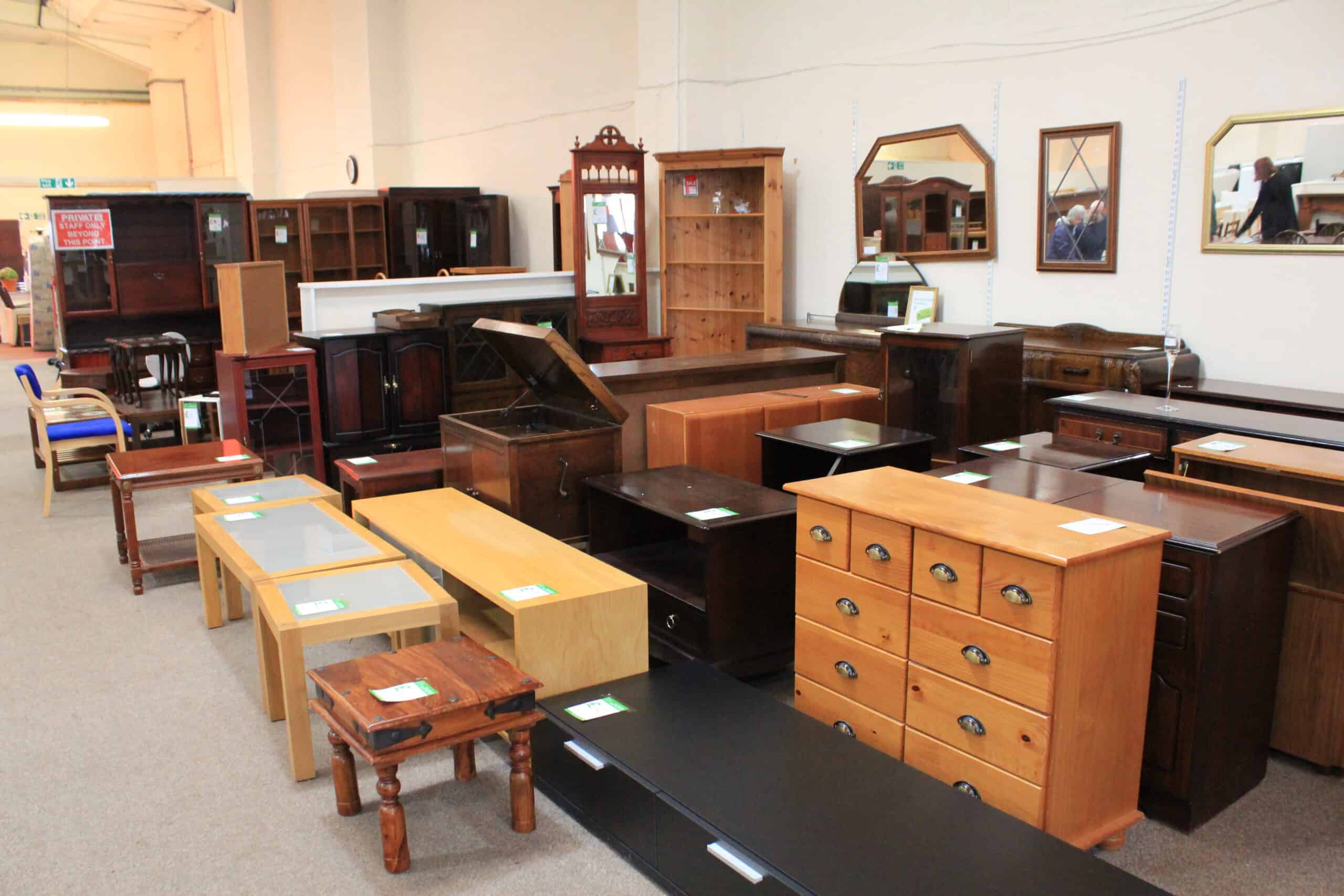 Cannock Big Shop
Unit 2 Hemlock Park,
Hemlock Way,
Hawks Green,
Cannock.
WS11 7GF.
Opening Hours:
Monday to Saturday: 9:30am – 4.30pm
Sunday: 10am – 4pm
Bank Holidays: 10am – 4pm
Telephone: 01543 466885
Email: big.shop@khhospice.org.uk
Please note we are not able to accept donations until Thursday 2 December 2021.
Our shops are open, we expect to receive a large amount of donations on re-opening so please do check individual shops for more information on donations or call the shop beforehand.  We are normally able to accept you donations at Cannock Big Shop everyday between 10am & 4pm except Wednesdays. We will not be accepting donations on a Wednesday until further notice. Please accept our sincere apologies for any inconvenience caused and thank you for your valuable support.
Please also follow our safety guidance when visiting the store – you will be asked to wear a face covering and to follow our in-store guidance which includes using a sanitiser station on entry, following a one way system, maintaining social distancing and avoiding touching items unless intending to purchase.
Budget busting bargains are to be found at the huge 10,000 sq.ft Big Shop situated next to McDonald's. There is shopping for all the family and home here at The Big Shop.
We sell sofas, dining tables and chairs, beds, and plenty of small items of furniture. We have a range of interest books for hobbies and plenty of summertime reading.
Thinking of re-decorating? We have a huge selection of pictures, vases, and other ornamental items to furnish your home. Downsizing, moving on or redecorating? We can help collect your unwanted furniture. Your sofa could pay for a Nurse for a day.
Parking is FREE and over 700 new items go onto the shop floor each day. The shop is all on one floor, and 100% of your donation goes to the hospice which supports people in the local community.
Why not join our current Volunteer team to help out – various roles available – stockroom assistant; merchandising assistant; cashiers; and more! If you are interested please contact The Manager at the shop or call 01543 466885 for an informal chat.
For free collection of larger items Call us on 01543 466885