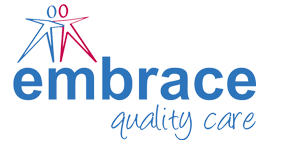 Setting the standard of care at home
Welcome to Embrace Quality Care
A subsidiary company of Katharine House Hospice.
Drawing on the experience and expertise of our parent company
Embrace Quality Care provides high quality domiciliary care on a paid for basis
Support for people in their own home
Assisting with care needs and helping people to retain their independence
We ensure all our staff are fully trained to the highest standard
About Us
Embrace Quality Care is an independent care provider delivering non-clinical support and respite care for anyone who may require our services.
We provide care in your own home within Stafford and surrounding areas.
We have a team of highly dedicated and fully trained Healthcare Assistants. All our Healthcare Assistants have Criminal Records Bureau clearance at an enhanced level.
Embrace Quality Care is registered with the Care Quality Commission.
Every day is different and varied
Our Services
Embrace Quality Care provides a range of services built with you in mind.
Embrace Quality Care can assist with personal, domestic and social needs
We support the patient with personal care, including toileting, Pressure area care, moving and handling and mobility, prompting of medication, meal preparation and support with eating and drinking, basic shopping, light house work, we also support the carer with respite sits, advice and information, signposting to other services and liaising with other health care professionals as appropriate
Our care is flexible and built around you. Embrace can provide calls ranging from 1 or 2 call per week and up to 4 calls a day. Length of calls can be from as little as 30 minutes/ one carer to 60 minutes. 2 carers available when required. We do consider longer calls for special circumstances. We also provide respite sits for 2 – 3 hours as required
We endeavour to help you to retain your independence at home.
Our Staff
At Embrace Quality Care our staff are dedicated to ensuring that the care you receive is of the highest standard.
Our Healthcare Assistants are fully qualified and experienced in providing care to people at home. At Embrace Quality Care our priority is meeting your needs and we will take the time to fully understand your individual requirements and will endeavour to select the best group of carers who are best suited to meet your requirements / needs.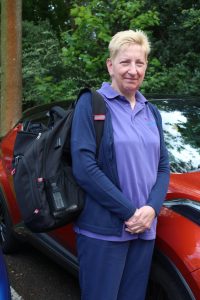 Contact us
If you would like further information on how Embrace Quality Care can improve your quality of life at home, then please contact our office today
Call us on 01785 270811
Email: embrace@khhospice.org.uk
Embrace Quality Care Ltd, Weston Road, Stafford, ST16 3SB