Patients' families and carers
Here at Katharine House Hospice, not only do we provide holistic care for your loved one, we also maintain a strong focus on supporting the needs of the whole family. Close relatives and carers have access to many of our support services including complementary therapies, social and spiritual care.
Our patient and family support services exists to promote emotional, psychological and spiritual well-being, and also practical signposting to outside agencies if required, for our patients, carers, family members and friends.
When someone is diagnosed with a serious illness, everybody in the family is affected. We will try to meet you wherever you are in your journey; taking the opportunity to provide timely and appropriate support, to listen and to get the best possible outcome for you.
We work with patients, families and friends, both pre- and post-bereavement.
For information on any of these services, please contact the Patient Pathway Team on 01785 270 832.
Respite for carers
Our respite for carers service provides a home-sitting service to enable a patient's carer to have a break from their caring role.
The service can allow you to have some time for yourself, safe in the knowledge that your loved one is being cared for at home. It also offers additional support and companionship for patients.
Each visit is tailored to the individual needs and can be from one hour to several hours.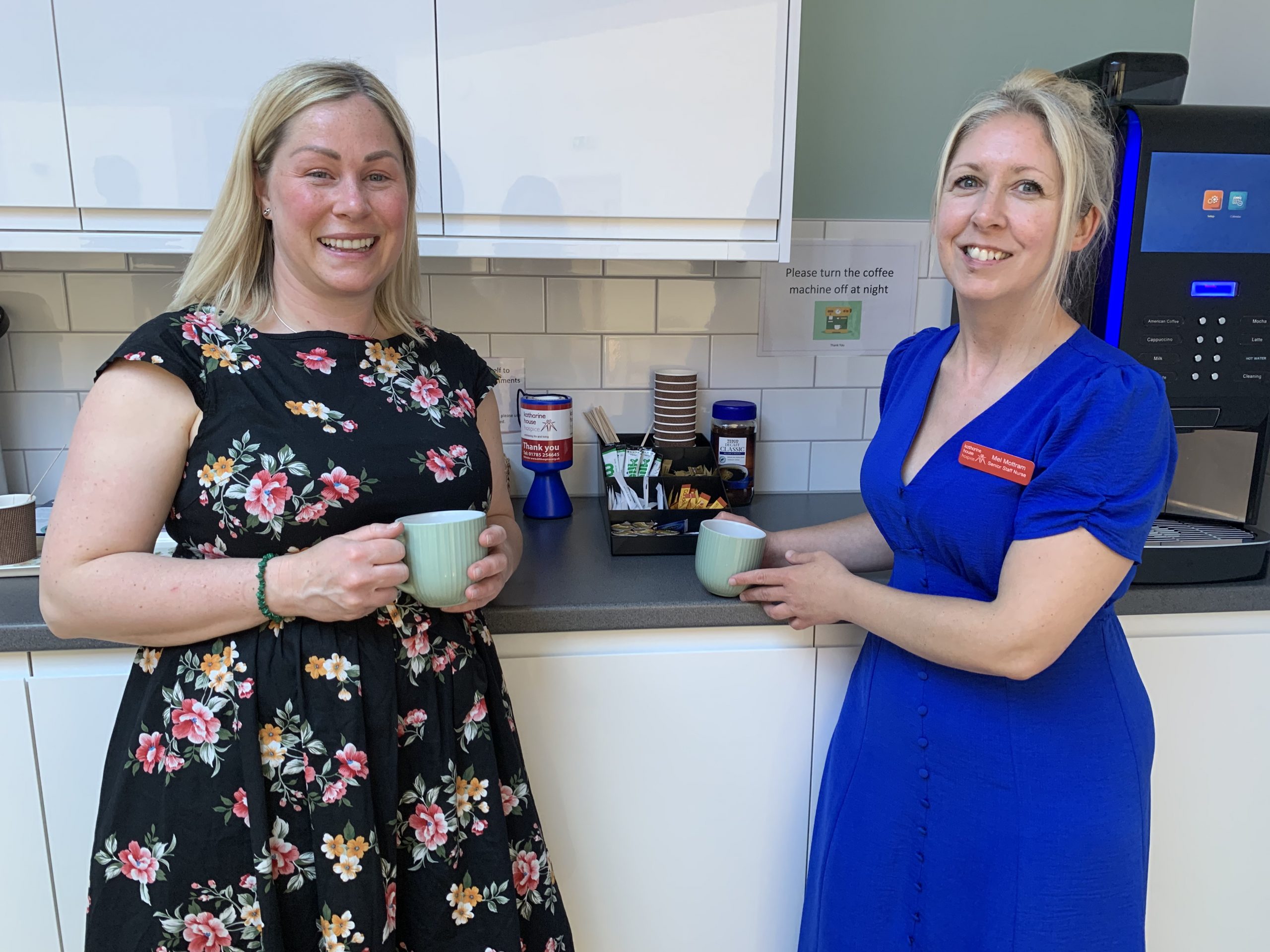 Carers' group
Every Tuesday fortnight from 1:30 pm – 3:30 pm at our therapy and wellbeing centre.
Offering a safe space for carers to connect, join us for a chat or meet with others and our friendly team.
You can also refer yourself for our care and book clinical, support and therapy appointments with us.
Call 01785 270832 for more information.
Emotional and spiritual care
Meeting the emotional and spiritual care needs of patients and family members is as important as the physical and practical care that we offer.
We can help by giving you space and time to reflect and make some sense of your situation, to talk through some of the questions raised, to sort things out and to restore a sense of balance and peace.
Some people will have specific requests relating to their religion or culture. For others, spirituality describes anything that gives value and meaning to their lives. All aspects can be covered within spiritual and emotional care.
Counselling service
We have a team of counsellors and pastoral volunteers who can support you. It is good to share your feelings with friends and family, but sometimes it can be helpful to talk to someone who is separate, who can listen and understand, who will not judge you.
Facing the death of someone we love, raises many thoughts and feelings. We may feel shocked or numb and it can take a while to sink in. We may feel nothing. It can feel very difficult to cope and we can worry about how we can ever feel 'normal'.
Counselling gives you a better understanding of how you are feeling. Talking confidentially to someone other than family or friends can be helpful. We offer short term counselling support and one-off calls when you need us. We can also offer supportive calls on a regular basis, to help you through particularly difficult times.
If you would like to know more about the support available please get in touch.
Bereavement services
We offer pre and post bereavement support for adults within our counselling service, delivering compassionate focused support through group support and one to one counselling sessions.
An invitation to the on-line memorial service is also sent to families of loved ones who died within our care.
A referral form for our Patient and Family Support Services can be completed by a healthcare professional, a patient or carers by contacting  Patient and Family Pathway Team on 01785 270832.
Bereavement group
Open to anyone affected by a bereavement of more than 12 weeks ago.
Starts 28 September 2023, every Thursday for eight weeks, 6:00–7:30 pm.
Discover a comforting space where you can connect with others going through bereavement experiences. With 10-12 participants, our eight-week programme will covers various themes like the impact of grief, sharing stories, and looking at how emotions and feelings are expressed.
Each session offers a safe platform to share at your own pace and listen to others.
For more information or to join the group, please contact the Patient Pathway Team on 01785 270832 or speak to a member of the Therapy & Wellbeing Team.