Ivan has been carving wooden hearts for our patients and families as keepsakes and comforters in thanks for the care given to his wife Doreen.
Here, Ivan's daughter Jane tells how the care Doreen received helped the whole family.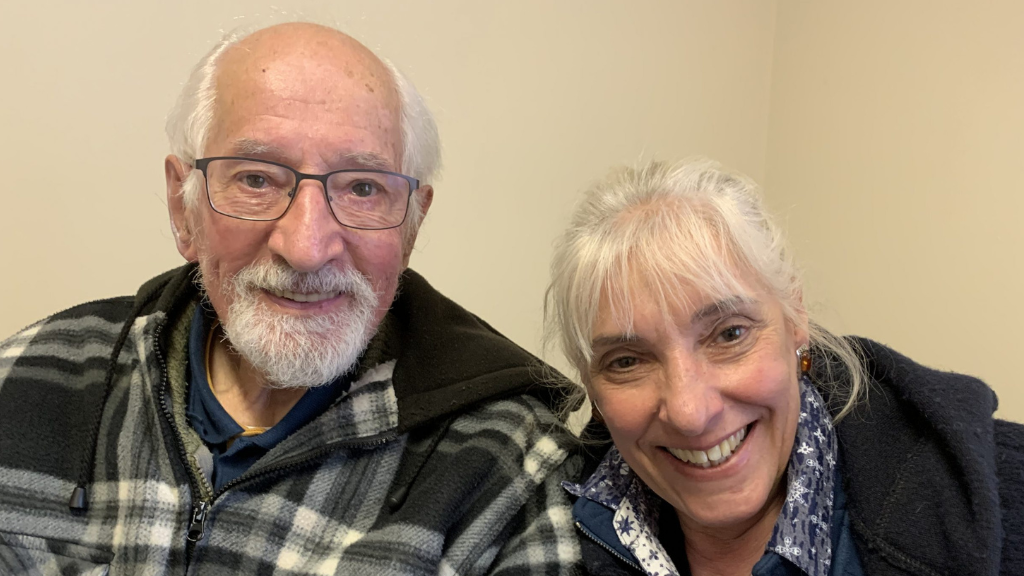 Retired woodwork teacher Ivan is so thankful for the care given to his wife Doreen that he's carving hearts for our patients and families as keepsakes and comforters.
Doreen received care from our Hospice at Home team and community palliative care nursing specialists. She also came into the hospice for end of life care but because of our specialist support, Doreen was well enough to be discharged to receive care in the community.
Ivan's daughter Jane told us about the exceptional care Doreen received.
"My Dad was struggling with looking after Mum and I don't think the family were aware of just how bad it was getting. Then Mum went into the Royal Stoke Hospital for tests and they discovered she had Lewy body dementia and Parkinson's. When she came out of hospital, Dad was determined to carry on looking after her but it was quite exhausting."
How Katharine House Hospice helped
"Mum needed 24/7 support. Dad was awake all night, I was awake all day, then we got referred to Katharine House Hospice through Mum's consultant. That was fabulous because from that moment we had the offer of night sits from the Hospice at Home team and it meant we could actually stay awake in the day when we were needed.
"We felt like we had been scooped up and protected from despair. The care team came out regularly to be with mum. We could phone for help and advice; we were no longer coping alone.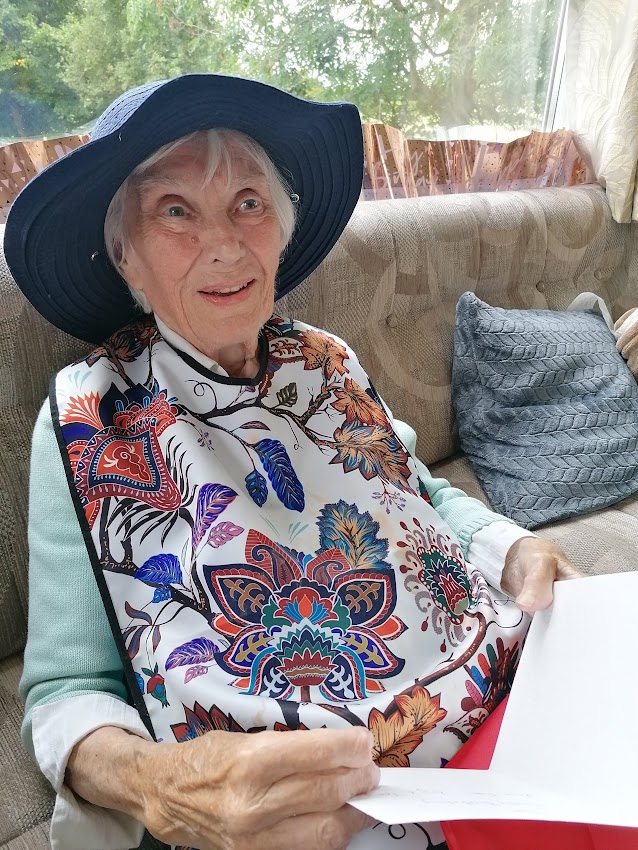 "Hospice at Home helped a lot but Mum started to go downhill and experience pain and anxiety and then started end of life treatment. A bed became available at the hospice and we thought 'that's it.' But in fact, the care and support she received from the hospice's specialist teams meant she recovered enough to move into a local residential care home where we visit her regularly.
Ivan also told us: "We can't thank the hospice enough, that's why I'm carving these hearts – as a keepsake for others going through a hard time like we did."
In fact Ivan, Jane and family were so thankful for the help they received that they also determined to raise funds to support us and help other families in need of care.
Supporting our charity
Jane says "It's essential for our family to show how grateful we are for the support Katharine House Hospice gave us. So, we decided to organise a very small fundraising event just for close family and friends. A BBQ and Karaoke in our garden. It was great fun and we managed to raise £400.
"Since then we've organised three more BBQs and karaoke events and each time they seem to get bigger and better. Our latest event was turning out to be a mini-Glastonbury, so we decided to call it a 'Mini Music Festival'.
"Lots of friends, family and even local musicians pitched in to help, with one friend flying in from France especially. The event, which also included an auction of paintings by Jane and son Tom Edwards, was a huge success and raised over £935 for our charity.
"Our Mini Music Festival will almost certainly become an annual event. Supporting a local charity like Katharine House is always a privilege and helps us to give something back for the care we received."