When Dan and Tim Sharp held their beloved mother Dr Bernadette Sharp's funeral, they chose for loved ones to support Katharine House Hospice by giving donations.
In memory of their mum, £3,600 was raised to support other families.
Donations made in memory are a tribute to remember and celebrate the life of someone special and continue to make a difference to others.
Read about the care Tim and his family received…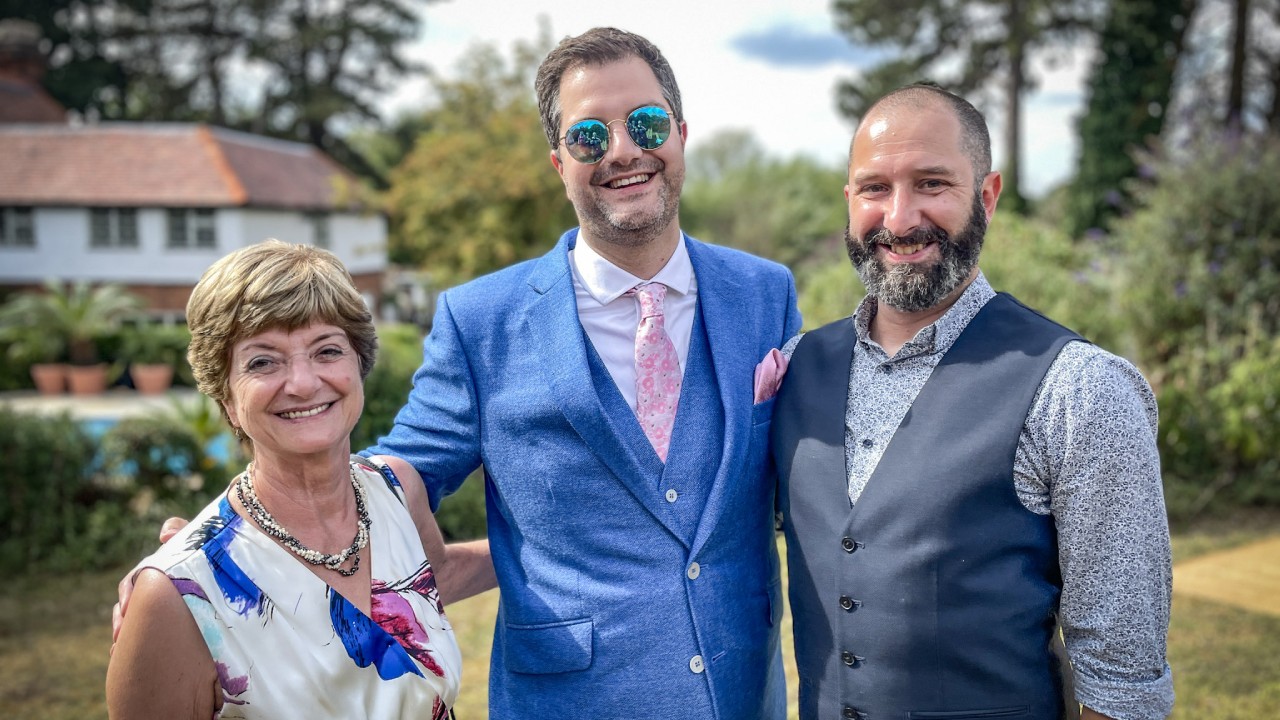 Tim and Dan grew up in Stafford with their mum, Dr Bernadette Sharp. Dr Sharp worked in academia all of her life, most recently as Professor of Artificial Intelligence at Staffordshire University. Dr Sharp was diagnosed with cancer in October and died in November aged 72.
Her son Tim is CEO of Stafford's children's wellbeing charity Make Some Noise. Here he tells his story about how Katharine House Hospice supported his family.
"Our incredible Mum fell ill at the beginning of October 2022 and after an admission to hospital we discovered the heart-breaking news.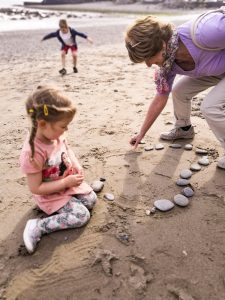 "We didn't know anything about stage four cancer and had to navigate what to do as fast as we could. I have friends working in healthcare and they told us to be prepared.
"Being local and working in the charity world, I knew about Katharine House Hospice and it came highly recommended. The reputation of care speaks for itself. People who have used the service can't rate the care highly enough.
"It was reassuring to introduce Katharine House Hospice to mum and how they could help. We knew that the charitable support offered was of such high quality and we knew we could rely on it.
"Mum was keen to go to Katharine House Hospice; she wanted the peace, comfort and compassion that is offered as well as having the option to be surrounded by her loved ones.
"At first, Mum was in Stafford's County Hospital and then started receiving palliative care. The two consultants on the ward were from Katharine House Hospice. They did an amazing job supporting us.
"I don't know where we would be without them; they saw mum, reassured her, made the referral, and said she would go to the hospice. They called Katharine House Hospice directly, explained the situation and that we might need a bed. They explained the referral process and made everything easier for us.
"I had a call from the support team at the hospice who said we would probably have a bed on Wednesday, then they called saying they had one earlier. It was such a relief.
"From the moment we arrived at Katharine House Hospice, the level of care was phenomenal.
"They did a standard test for COVID and it came back positive but this didn't change anything. We were worried about the implications of the infection including isolation yet we were again reassured and my wife and I met mum in her new room.
"We cannot fault the care, support and empathy mum and the family were given during her short stay at Katharine House Hospice. Anything she needed, even if it was sorbet at 10am, the team made it happen.
"The palliative care nurse practitioner Neil, was absolutely amazing. He had a chat with mum and the level of compassion and respect was perfect. Our biggest concern was mum being treated with dignity, but we didn't need to worry.
"In an hour of arriving at the hospice, Neil got to know mum, problem solved the medical issues and planned mum's basic care, treated her pain and showed her utter dignity and respect.
"Everything was resourced amazingly, and the time and pain between medication was less. It was incredible to see how our local hospice functions remarkably as a charitable service.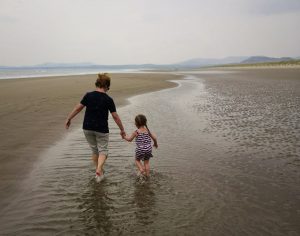 "On Thursday evening mum passed.
"We've never seen somebody die and I needed to learn how to cope. The support from Neil and the team was priceless, they had talked through what to expect and we were given time to grieve and to process it as a family.
"The time and quality of care was beyond our expectations and it goes beyond the patient. It is holistic and supports the whole family while they are grieving. Katharine House Hospice gets that everyone is struggling and they offer the support.
"And the care hasn't stopped. I have been accessing counselling support. I'm a husband and a dad and a chief executive and I initially needed help to get through Christmas, I got my first counselling session the week before. And it was so quick; I accessed help within the month.
"I work in wellbeing and I was aware of the support I would need. I was lucky to have people around me; imagine getting that care when your world is falling apart, or you don't have others around you? The continued support services that the charity provides for families is so needed and so valuable.
"The charitable world stepped in and went above and beyond to help us – thank you Katharine House Hospice.
"Mum was passionate about us continuing to support this incredible charity. We will do whatever we can to support its work in the community for other families who need the same care we were lucky to have."