When Ryan lost his sister Amy before her 39th birthday, he decided to mark what would have been her 40th by climbing Kilimanjaro to fundraise for Katharine House Hospice.
So far, Ryan and the four that joined him have raised more than £25,000 in memory of his sister to help us support other families like them.
Read about the care Ryan and his family received…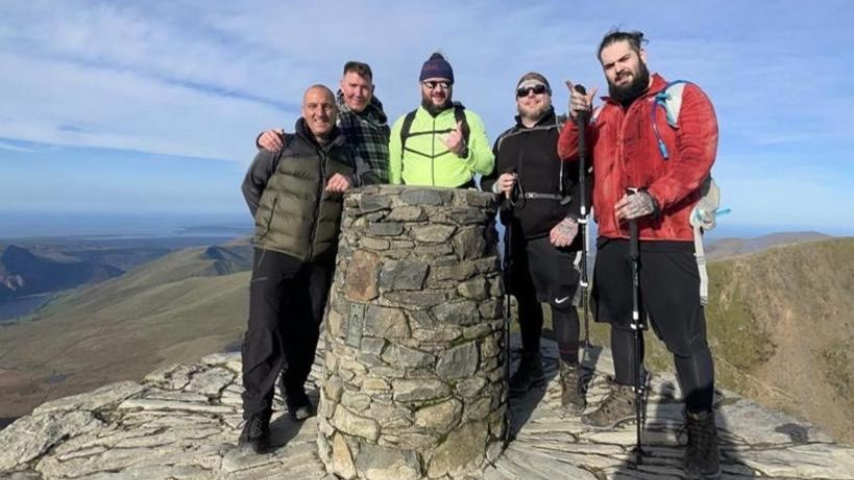 Ryan McQueen and Amy Hollinshead grew up in Stafford before Amy went on to qualify as an air hostess and become a mum. As the two eldest of a large family of seven children, they were incredibly close and spent a lot of time together listening to music and eventually enjoying regular nights out as they got old enough to hit the town.
Ryan remembers: "I think my favourite memories are from when we were younger – putting our favourite album on to do our school work, or listening to the top 40 on the radio on a Sunday, with the windows steamed up as mum was cooking dinner.
"After college Amy got a job as an air hostess, something we were really proud of. She was also a qualified boxing coach and I think she got the most joy from helping others, she did lots of work for Women's Aid too."
Sadly, Ryan lost his big sister, known to her family as Princess Amy Louise P.A.L, on 16 May 2022 when she was just 38.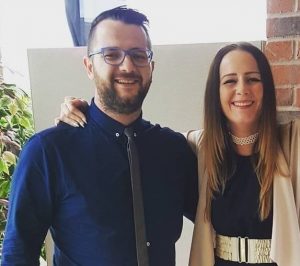 Amy's diagnosis
Ryan says: "Amy loved life and was passionate about everything she did, she always fully applied herself to anything she was involved in. She was just shy of her 39th birthday when she was taken from us and left an 18-year-old son – Darnell – who she loved fiercely.
"Her biggest passion was her family and she took her role as the eldest child very seriously, she adored her niece and nephew and was fiercely loyal and protective. Amy made you feel like you could take on the world, and with her in your corner you felt like you would win!"
Amy was first diagnosed in September 2020. She went into hospital for an oncology appointment and was told she had vaginal cancer and would need chemotherapy. Her chemotherapy treatment began in early October and went on to include 15 rounds of radiotherapy.
By July 2021 she was told she was in remission but at a check-up three months later, a scan revealed the cancer was back. It had also spread to her stomach, lungs, lymph nodes and thyroid and palliative care was offered as a result.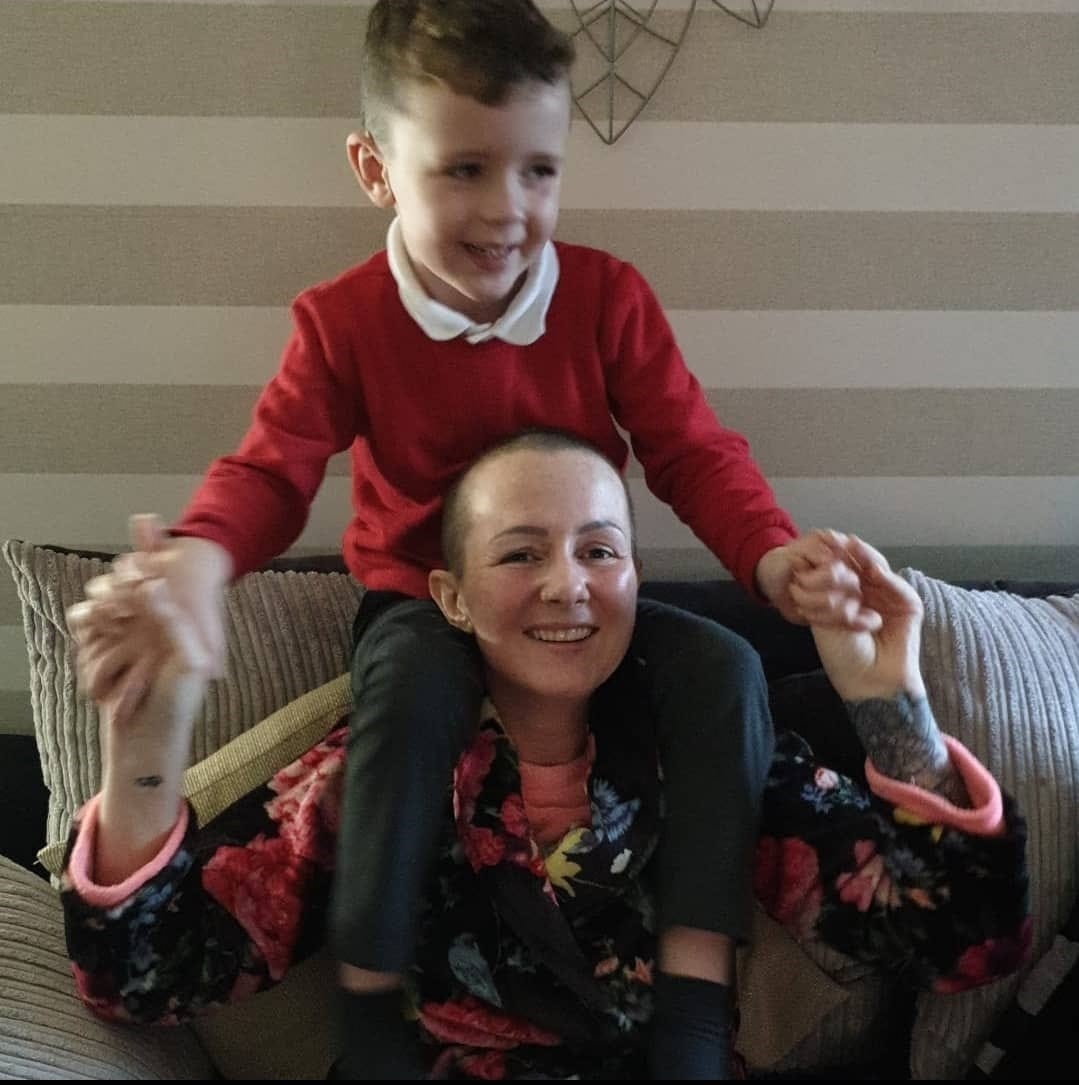 How Katharine House Hospice helped
Amy had contact with us from first being diagnosed as palliative. Initially she received support with admin, finances and benefits and also enjoyed reflexology and other treatments. Then she had a stay of around three weeks for respite care.
Ryan explains: "This was a great help to our wonderful Mum who had given up work to care for Amy full time at home. Amy absolutely loved her stay. As a family we cannot praise Katharine House enough for what they do for people every day."
Amy then had a short spell at home before being taken to hospital and was then transferred back to us for end of life care.
She spent her last 10 days at our Stafford hospice.
Amy loved our hospice
Before she passed away Amy would speak regularly about how much she loved the hospice, and her family talk of witnessing how amazing the staff and care services are.
Ryan says: "Amy showed staggering levels of bravery and determination over two and a half years of intensive, invasive treatment, aided by her unwavering stubborn streak. Unfortunately, all forms of treatment were exhausted and the illness took her away and left a huge hole in our family.
"All of the teams helped tremendously and we as a family cannot speak highly enough about the level of care we all received, we were helped and supported in every way possible.
"The help with care, the emotional support, and in the following months bereavement counselling, which has all been a godsend. Nothing has been too much to ask and all of the services on offer are so important."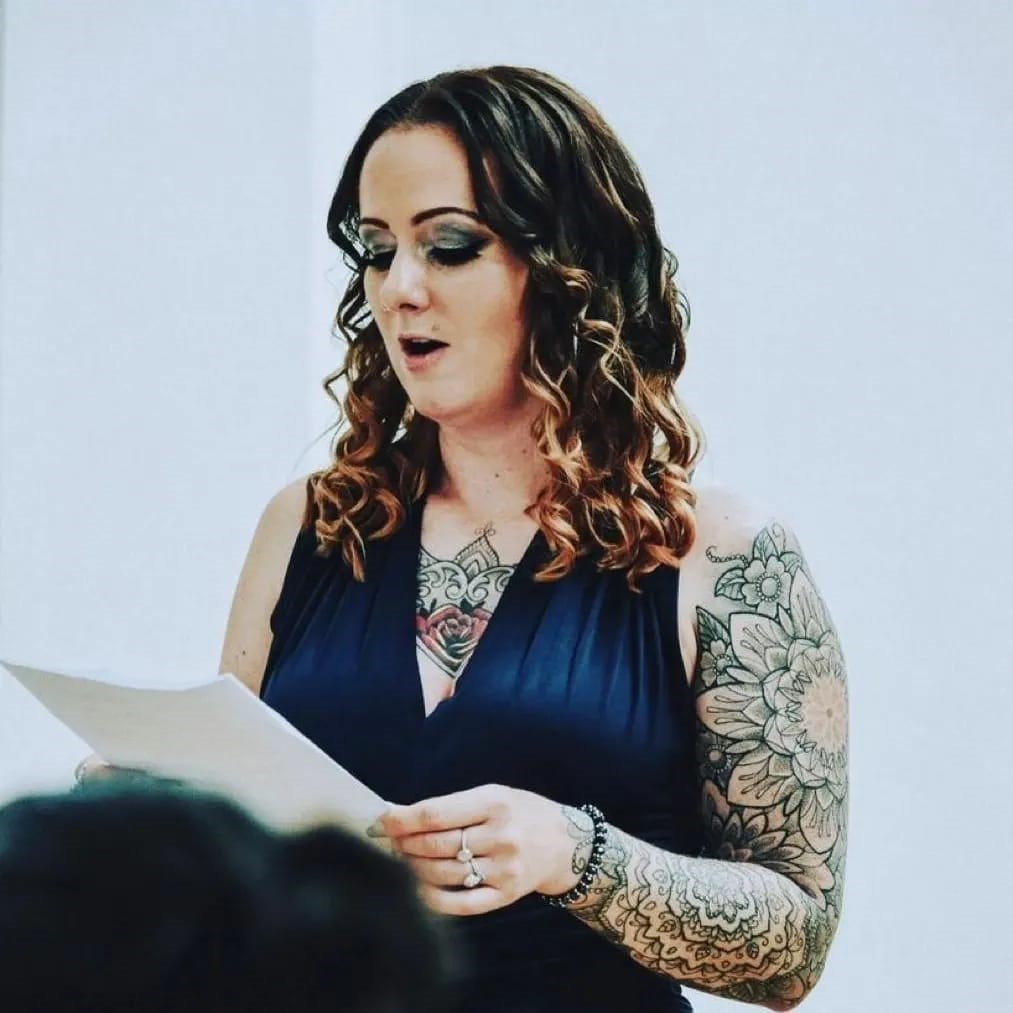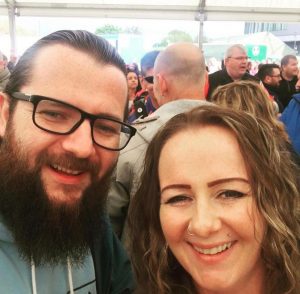 Kilamanjaro fundraising climb
Keen to give something back for the care Amy received and ensure the hospice can continue to support other families, Ryan and four of his close friends climbed Kilimanjaro in June to raise funds for us in memory of his sister.
Ryan and Amy had discussed fundraising for the hospice while she was receiving treatment and when Kilimanjaro was mentioned Amy said she would love to take on the challenge when she got better.
Since Amy's passing Ryan decided to look into things further and found a trip due to summit the mountain on what would have been Amy's 40th birthday.
He initially planned the climb with childhood friend Andy H who wasn't able to make it but was quickly joined by other close friends Kevin Weaver, Andy Laing, Daniel House and Boz De Niro. Boz is brother to Nurse Jenny Cowley who was part to the team to look after Amy during her stays at the hospice, a connection which added to Amy's sense of happiness and comfort during her time with us.
Speaking about the climb, Ryan says: "Strangely found it both easier and harder than anticipated. I'd trained for the best part of a year for the trip so even the harder days I was well prepared for, however the summit attempt is something I don't think anyone can prepare for – it was the hardest thing I've ever done.
"My favourite part of our trip was scrambling up the Barranco wall, I really enjoyed being on the mountain for over a week with no other distractions – my phone was on airplane mode the whole time, we were just living in that moment and appreciating the 'there and then', something that is important!"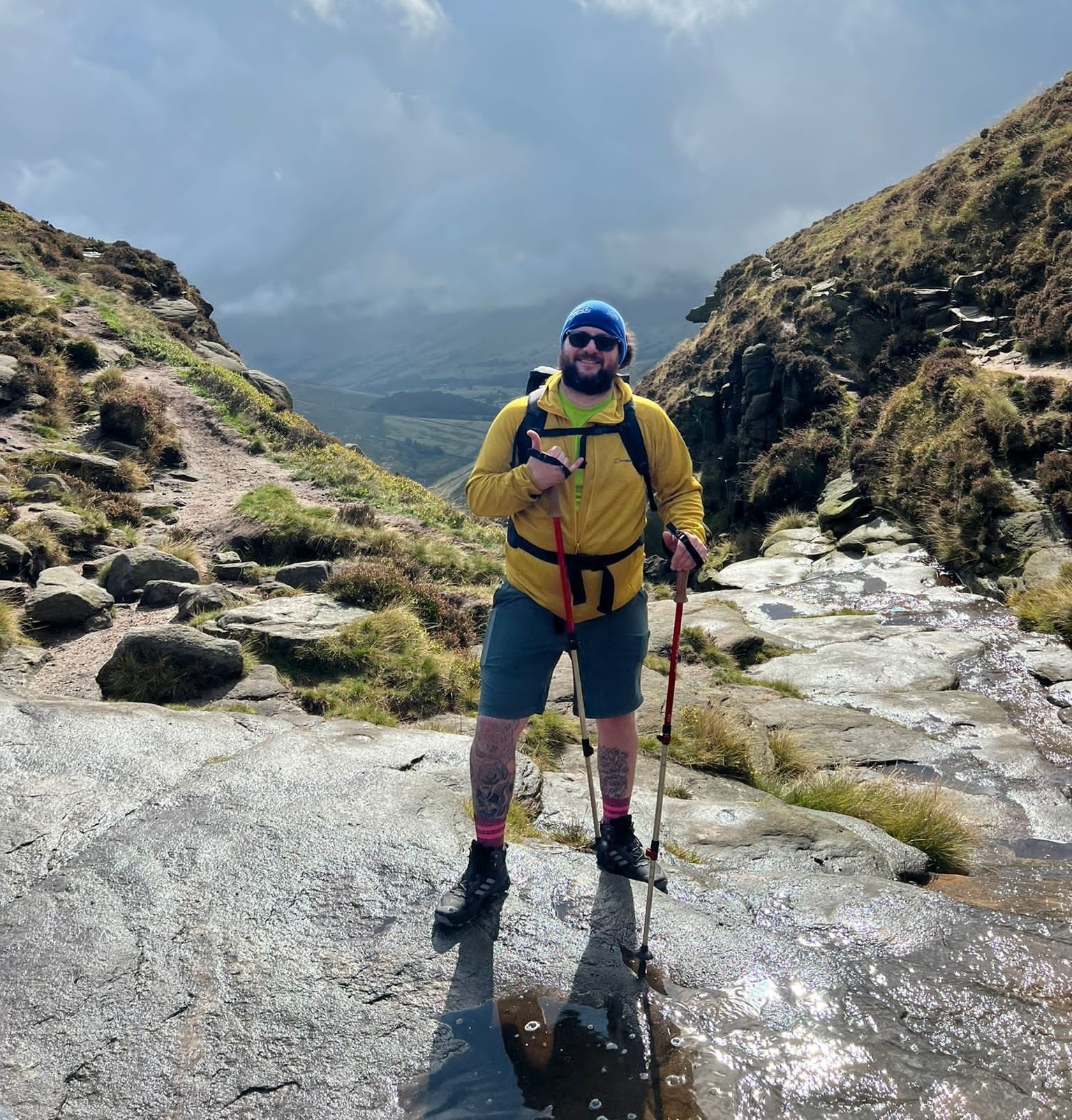 Raising an extraordinary amount for our charity
Ryan added: "We're all absolutely blown away by the amount we've raised – we've asked and people have come forward to support us, it goes to show the power of community. To go so far over our initial minimum target and the actual amount being as big as it is, is a little bit overwhelming."
Ryan and his friends have amazingly raised more than £25,000 between them so far which is far beyond their initial target. They're now hopeful of raising even more much needed funds so the charity can continue to offer free specialist care to patients and families when they need it most.
Ryan added: "It's not until you need the care on offer you realise how truly amazing it is. I never knew quite how much fundraising was required and what went into keeping the hospice running.
"The town would be far worse off without the Katharine House Hospice and we would encourage anyone to help in any way possible."