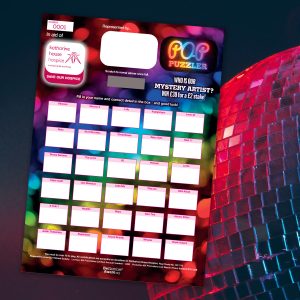 Get together with friends and colleagues and one of our quiz scratch cards. You'll raise essential funds to support people in need of hospice care and your quiz winner will bag £30 in winnings.
Request your quiz scratch card
'Sell' all the squares for £2 each
Scratch and reveal the winning answers
Give £30 to the winner
Send the remaining £30 and we'll put it to good use.
Please get in touch to request your scratch card or to ask for support with your quiz scratch card fundraiser then we're happy to help!
Get in touch
Email: fundraising@khhospice.org.uk
Tel: 01785 270808