"It's a privilege to work for Katharine House. It's a wonderful community and everybody does such wonderful work. We're so pleased to be shortlisted for this award." – Clare Kirkbride, Nurse.
Katharine House Hospice has been recognised for our commitment to our staff in the prestigious Nursing Times awards.
We are shortisted for Best UK Employer for our supportive culture and engagement with our workforce.
The annual national honours celebrate the best in nursing standards with a ceremony at the London Hilton Metropole on Edgware Road in London.
In October, hospice staff will present to a judging panel with winners receiving their awards at the event in November.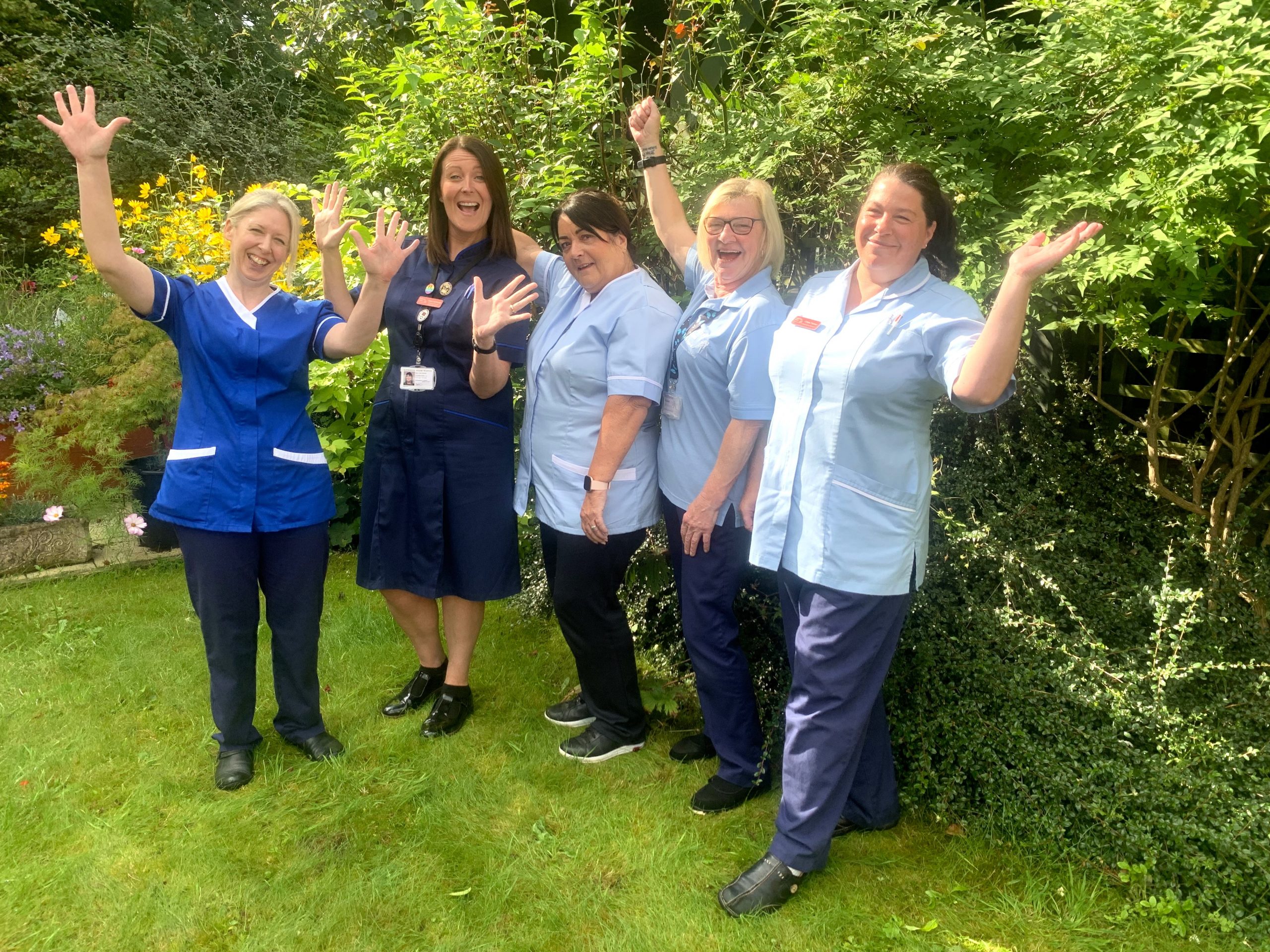 A privilege
Our lead nurse, Carina Lowe, said: "What a privilege to be shortlisted out of thousands of wonderful organisations, this is fantastic news for our charity and for all our staff.
"Working in palliative care brings its own challenges but the rewards are second to none.
"Our staff go the extra mile every day and we recognise their hard work by creating a culture where they can flourish."
Our health care professionals provide care in the community, in people's homes, in our therapies and wellbeing unit and on our hospice ward. And every year we help thousands of people and their families in mid Staffordshire living with a palliative diagnosis.
Listening to improve our care
"Our staff are given the time to provide exceptional care to patients and families and we encourage learning and opportunities for them to continually progress," Carina adds.
"Along with pay increases and other monetary benefits, staff engagement, two-way communication, honesty and open learning are at the core of what we do.
"At Katharine House Hospice we listen – to those we care for and our staff – to improve our services and our working environment."
To enhance quality of care, we have introduced a Care Quality Forum which involves sharing, listening, learning and action from board to ward and ward to board.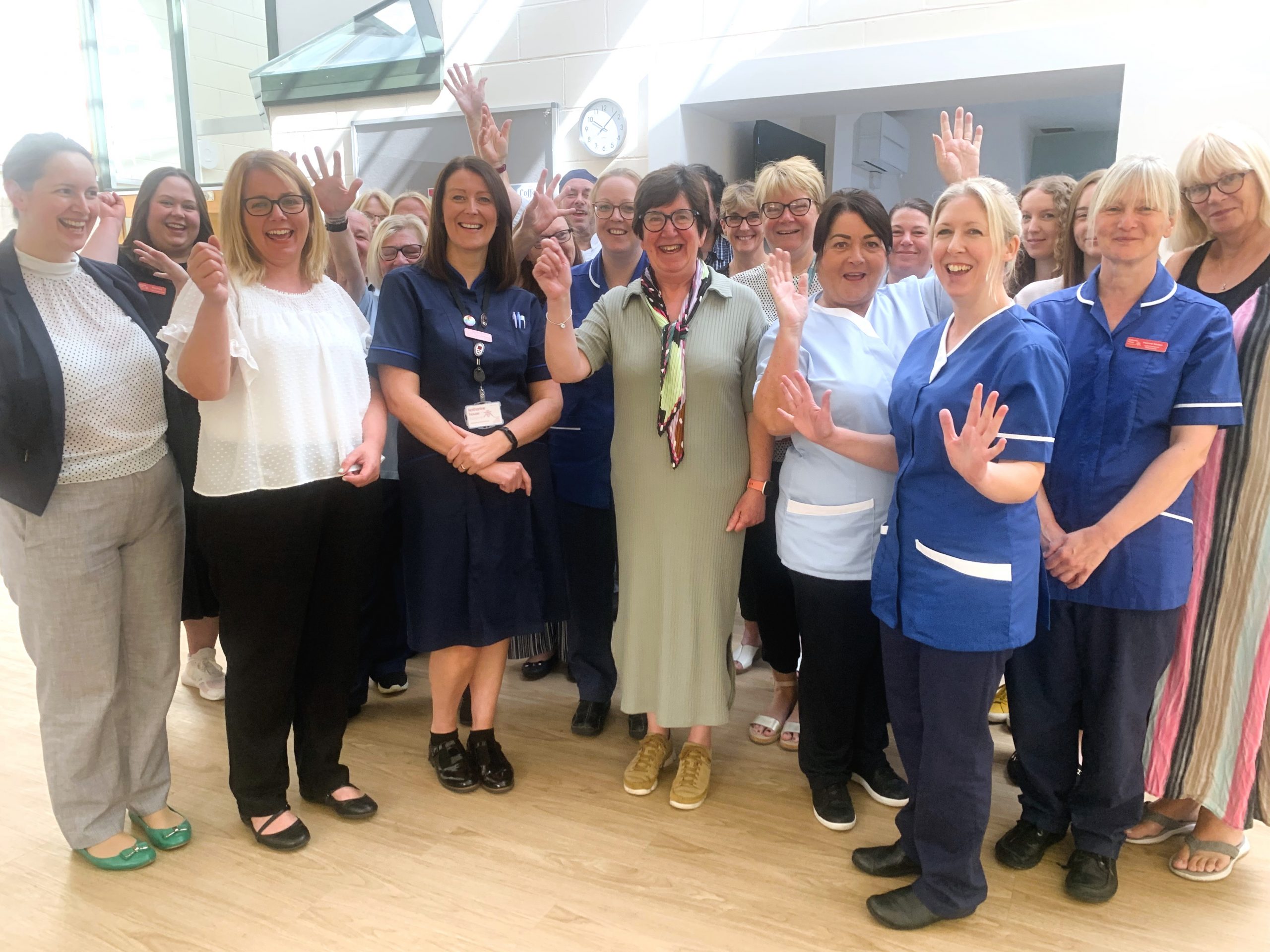 Congratulations
Our Director of Care, David Fletcher, said: "Congratulations to everyone who has been part of creating a culture of listening and progression.
"I could not be prouder of our workforce and the difference they make to families dealing with one of the most stressful times in life.
"Our staff deal with complex and emotional situations and take pride in providing the very best in palliative care, while supporting each other to do so.
"Every initiative we have implemented has been co-produced with our staff who we recognise as our greatest asset. We are humbled by their commitment and empower them to make a difference to our community which they do daily."