Christmas Raffle 2021: Are You A Winner?
Want to see if you're the lucky winner of the Katharine House Hospice 2021 Christmas Raffle?
Today marks the draw of the Hospice's annual Christmas raffle, which raises much-needed funds to deliver quality hospice care to the people of Mid-Staffordshire.
Everyone at Katharine House would like to extend a warm thank you to all entrants in this year's raffle. Your kindness and generosity have helped raise over £25,000 to help people in our community who need hospice care and support.
Our heartiest congratulations to the winners!
Winning ticket numbers
First prize of £2000
Second prize of £200
Third prize of £100
20 prizes of £10
38252
42410
49463
50330
52365
52660
52728
55963
58421
59188
59981
60521
73377
85683
90577
90849
91315
94127
106740
121906.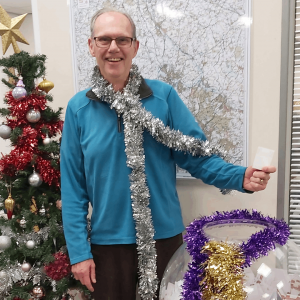 Missed the raffle? Try our lottery instead!
Playing the lottery is a fun and easy way of supporting the Hospice. For just £1 a week, you will be entered into our weekly draw to win up to £1000.
Enter the Katharine House Hospice lottery.