Encourage colleagues to have a clear out and bring their charitable donations into work as part of your workplace bag drive. We'll then sell your donations in our charity shops, turning clutter into cash to help provide specialist hospice care.
How it works
Order your free donation bags
Submit the form at the bottom of this page to get your free donation bags.
Promote your bag drive
Tell everyone when and where your workplace bag drive will be.
Gift Aid It!
Encourage colleagues to raise 25% more from the sale of their donations by completed a Gift Aid form which will supplied with your bags.
Book your collection
When you have 20 or more bags filled, we'll come and collect them. Call our Collection Team on 01785 760715.
What you can donate
We are able to sell items that are in good condition, including:
books
CDs and DVDs
clothing, shoes and accessories
household items, e.g. small electricals if CE marked, ornaments, artwork, curtains etc.
toys and games.

Order your free donation bags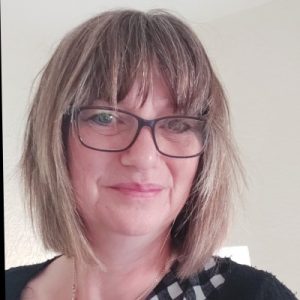 Andrea Pugh, Community and Partnership Fundraiser.
Andrea will provide you with expertise and support throughout your journey with Katharine House Hospice.