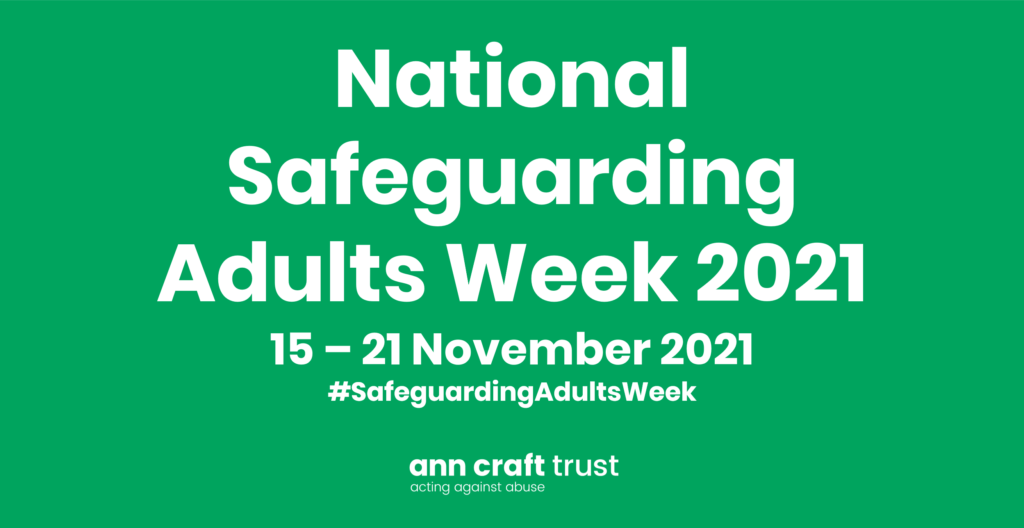 Safeguarding adults week
Safeguarding Adults Week 2021 takes place 15 – 21 November.
It's an opportunity for organisations to come together to raise awareness of important safeguarding issues. The aim is to highlight safeguarding key issues, facilitate conversations and to raise awareness of safeguarding best practice. So we can all be better together.
Each day we'll be focusing on a different safeguarding theme to explore how we can create safer cultures. You can learn more about the week's themes here.