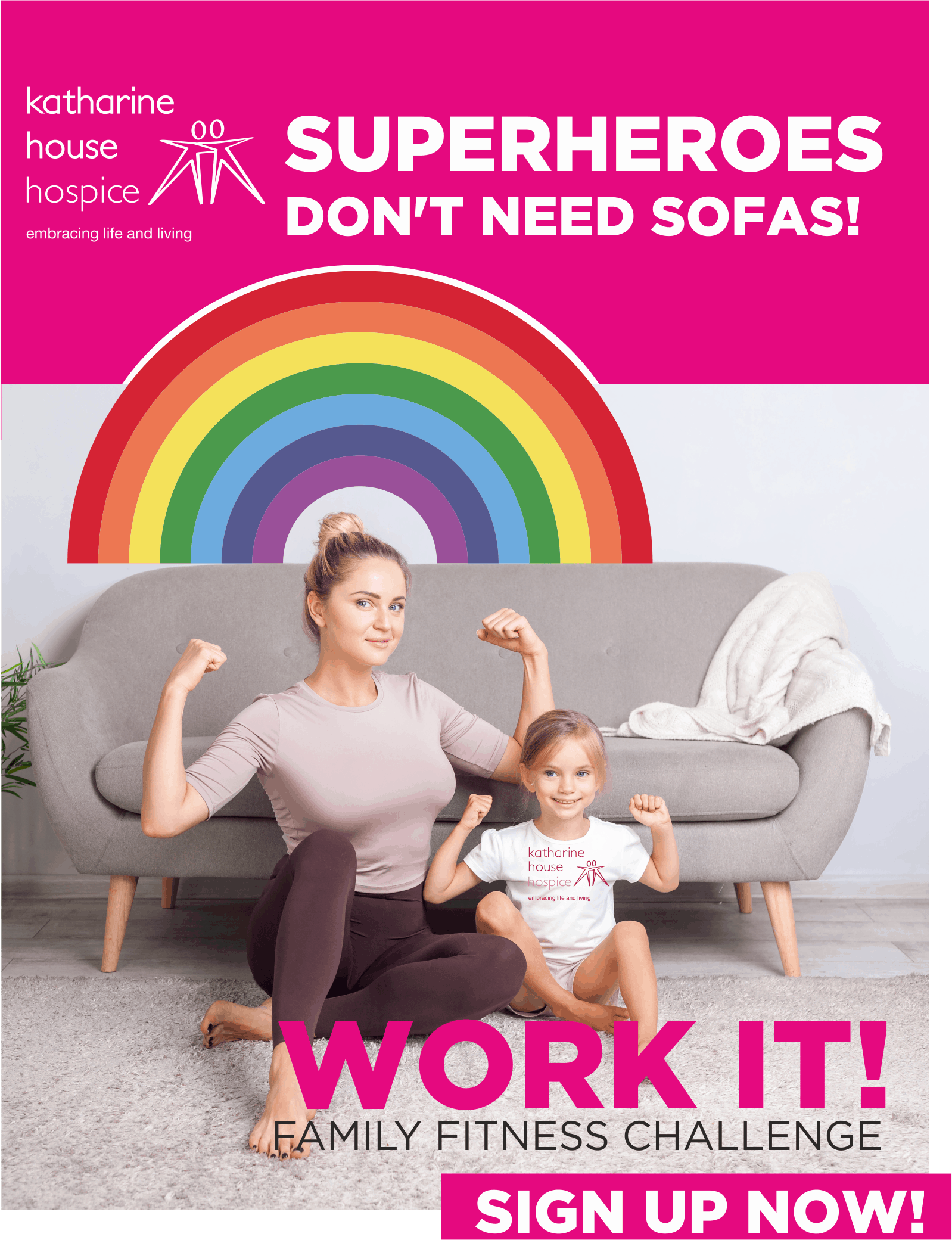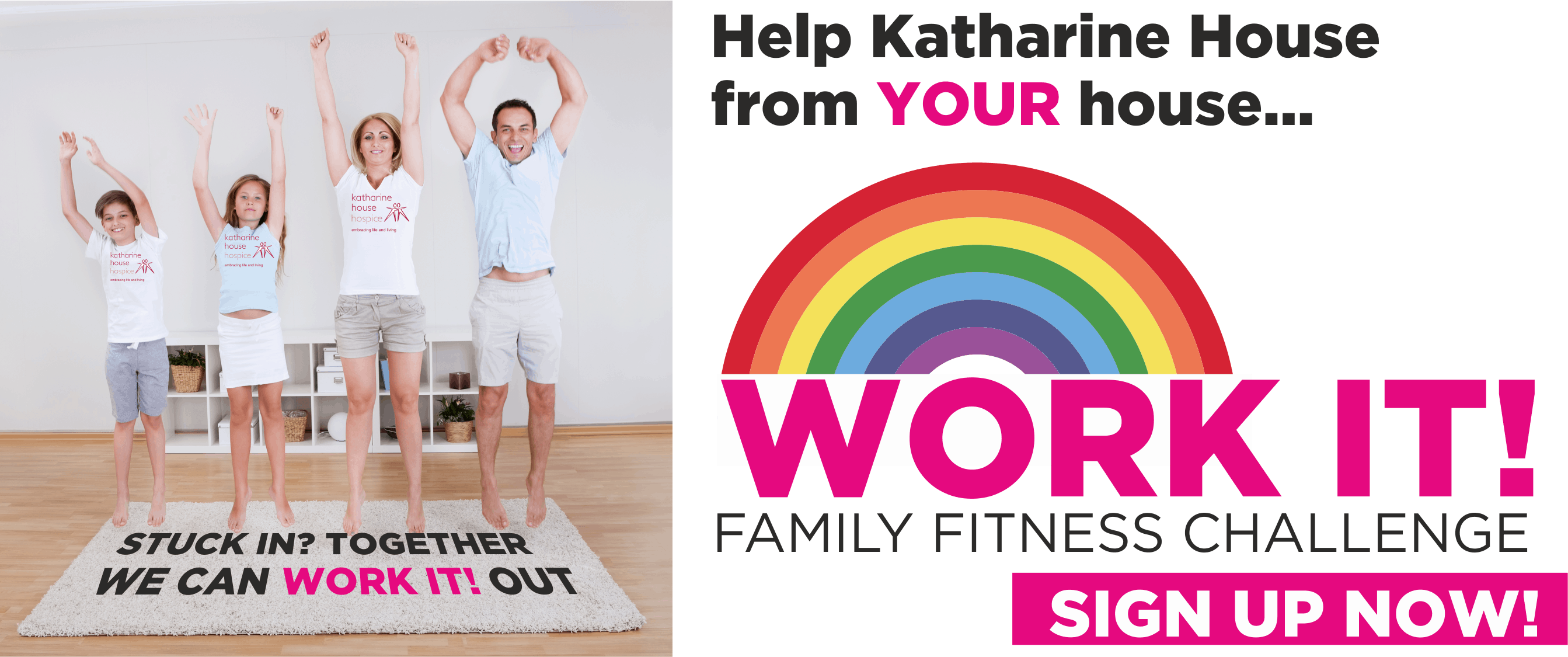 From your house – to Katharine House
We're spreading a message of positivity by challenging you to stay fit and healthy at home while supporting Katharine House. While you are staying at home, it's so important to keep active as much as possible both for your physical and mental wellbeing. With us, you can get the whole family moving, with WORK IT! our Virtual Family Fitness Challenge. You and your family will take part in a variety of fitness challenges over the course of 30 days, including star jumps, squats, press-ups, steps and the plank. At the end of your 30 days we'll send you a virtual medal, and certificate of completion to show off what you've achieved.
Plus, you'll get a cumulative step goal for all of the family to complete every day – which of you will be able to do the most steps?!
Whilst doing your challenge, please do your best to try and raise some sponsorship for us. Fundraising online is really easy, and with the support of our fundraising team you will smash your target in no time!  Set up your Just Giving page to get started!
Stuck in? lets WORK IT! out
Here's how it works:
When you've signed up we will email your print-ready 30-day training guide that shows you the exercises you should all try and do every day, plus a cumulative step goal for the family. You'll also receive your fundraising pack which gives advice on how to reach your fundraising target.
This is a challenge suitable for all age groups, and you don't need to worry about sticking to the exact exercises every day. It's more about keeping moving, staying active, and making it fun!
You can split your exercises over the course of the day – do a few in the morning, and some in the evening. Whatever works for you and your family!
A separate training guide is available per family member, split into the following age categories (Under 5's, 5-10, 11-16 and 16+)
Tick off your progress each day on the tracker included on your training plan
Send us your completed tracker when you've finished the challenge (a photo will be fine)
We'll send all of your e-medals and certificates to you!
There'll be regular prizes for our top fundraisers, best progress and most entertaining videos!
WORK IT! out with your family and be part of our online community
When you sign up you'll be invited to join our Family Challenge facebook group where you can share your progress, videos of you doing your challenges, pick up tips from others taking part in the challenge and be part of our fundraising community together!We'll check in with you regularly to see how you are getting on, and we are here at the end of the phone or email for support. Your entry fee and the sponsorship you raise will help us to continue to provide vital free care to local people living with a terminal illness. Thank you for your valuable support.