Grab your hats and dash into Christmas whilst helping to make the festive season extra special for our patients and their families.
Dash your way! It's up to you when and how you Dash but however you do it, you will be giving the gift of care to our patients and their families this Christmas time.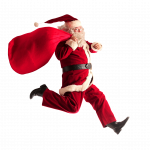 You could organise your Dash as an event in school a run, walk, skip, scoot or children could clock up the steps on their way into school, on their bikes or however they choose.
Everyone joining in will receive a,
Santa hat
sponsorship form
special certificate.
We would love to come into your school to let the children know what a huge difference they have made to our patients at Christmas time.
This is a great opportunity for a fundraising total reveal and big cheque photo and presentation.
All we ask is a minimum sponsorship of £3 per child.
Register now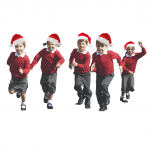 All you need to do is decide how and when you are going to Dash.
Register online using the form on this page. Alternatively, you can register by calling us on 01785 270808 or email fundraising@khhospice.org.uk.