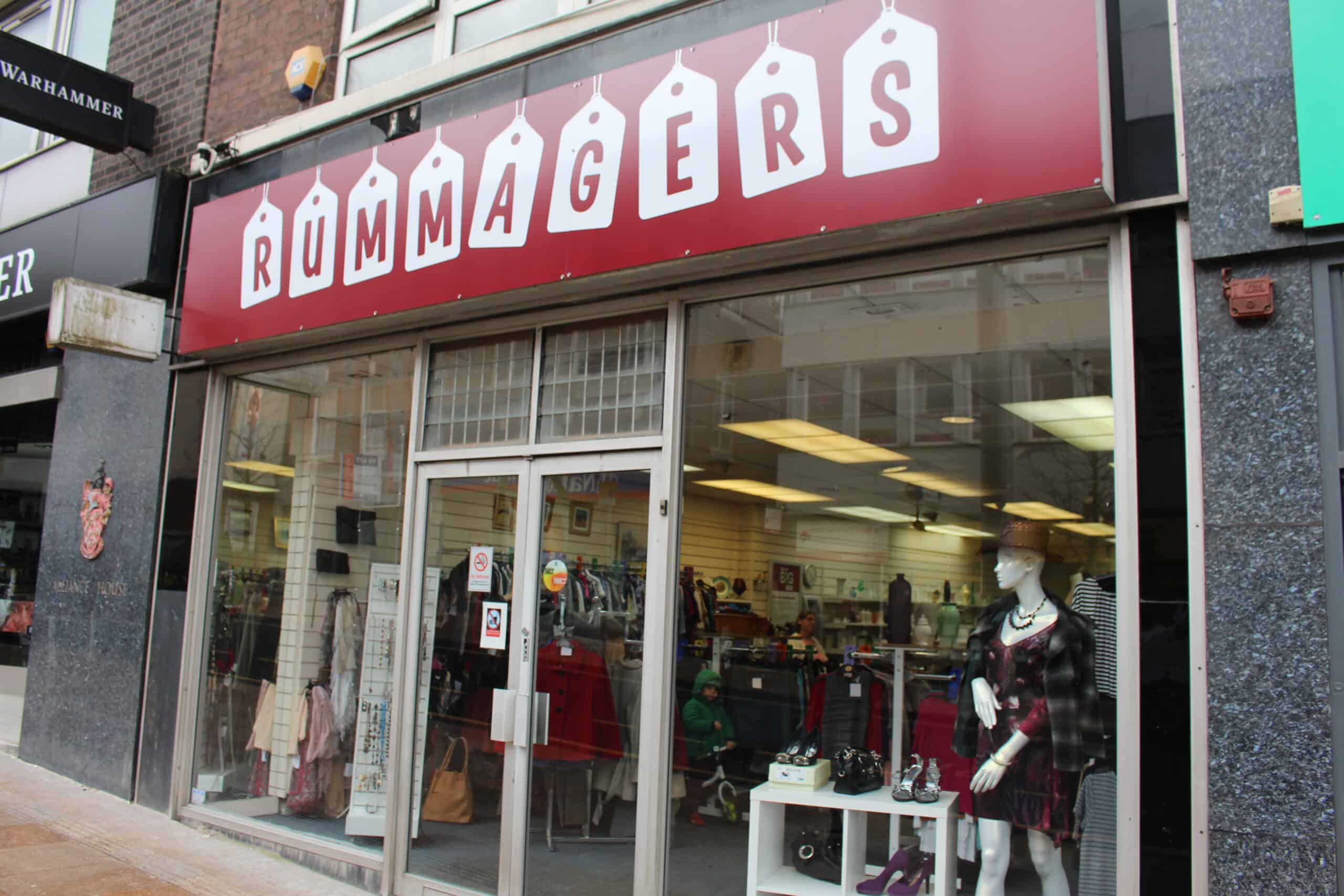 Rummagers of Hanley
Hanley
ST1 1JU
01782 261731
Open
Monday to Saturday – 9.15am – 4.45pm
Latest Update – our shops are open, we expect to receive a large amount of donations on re-opening so please do check individual shops for more information on donations or call the shop beforehand.
Please also follow our safety guidance when visiting the store – you will be asked to wear a face covering and to follow our in-store guidance which includes using a sanitiser station on entry, following a one way system, maintaining social distancing and avoiding touching items unless intending to purchase.
Not only does Rummagers offer BIG choice and BIG value; it makes a BIG difference to the lives of the patients of Katharine House Hospice. Thanks to your support of the BIG Charity shop you are not only helping patients in Mid Staffordshire but also their families. BIG or small – your support matters.
All items sold in the shop are kindly donated by local people. If you would like to make a donation, please fill a bag and bring it to the store
This Charity shop was initially run by Katharine House Hospice in partnership with Donna Louise Children's Hospice to the mutual benefit of both charities. The Donna Louise recently decided to manage their own shops, leaving Katharine House Hospice to operate some of the previously co-run shops in Stoke on Trent.
Currently there are no plans to open further Big Charity or Rummagers shops (in addition to the existing Stoke, Hanley and Leek shops) in the area